A story from the Financial Times this week revealed the UK government's latest act of sabotage against the Scottish renewable energy industry. It's just one more in a long line stretching back to just after the independence referendum, when a string of "Better Together" promises were broken almost the minute the No vote was secured.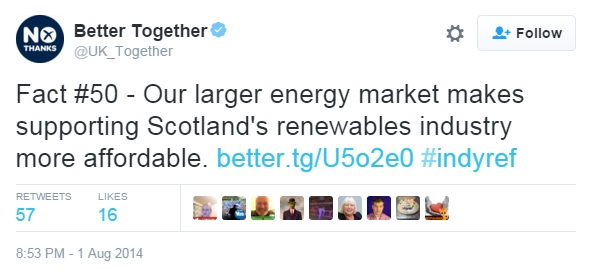 It was a particularly weak argument in the first place – if there's a market in the rUK for Scottish energy, it'll be there whether Scotland is independent or not. But it unravelled faster than most as soon as it had done its job.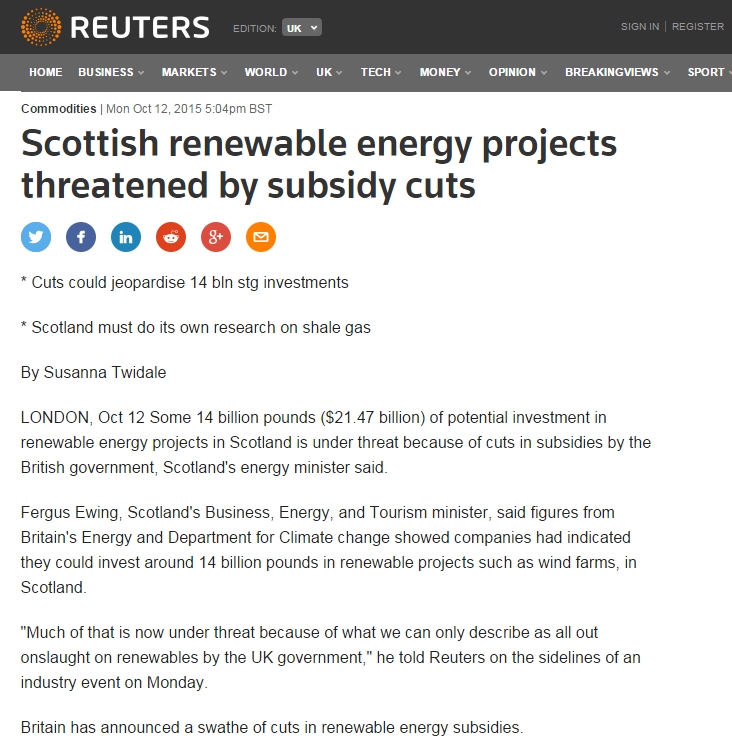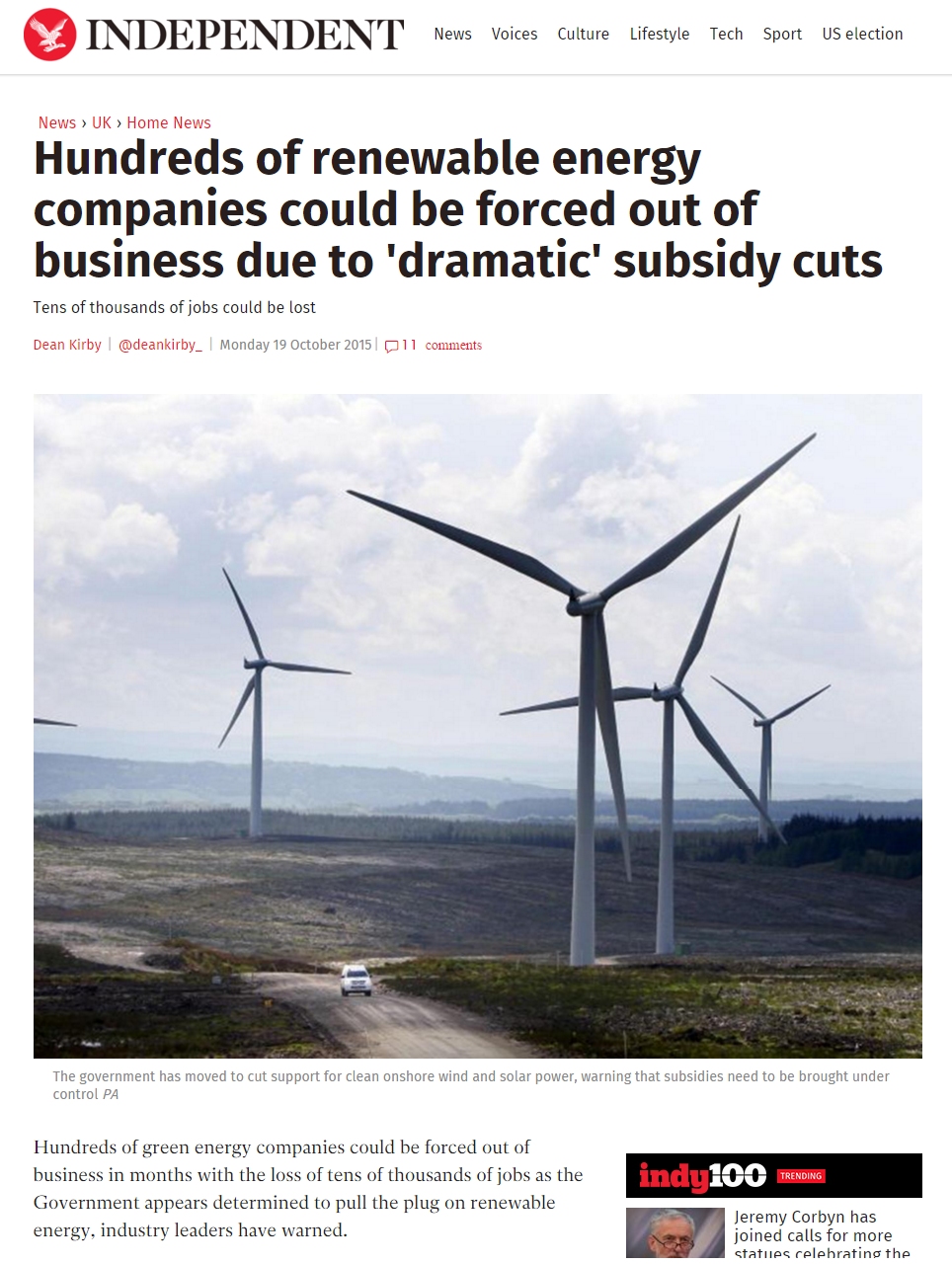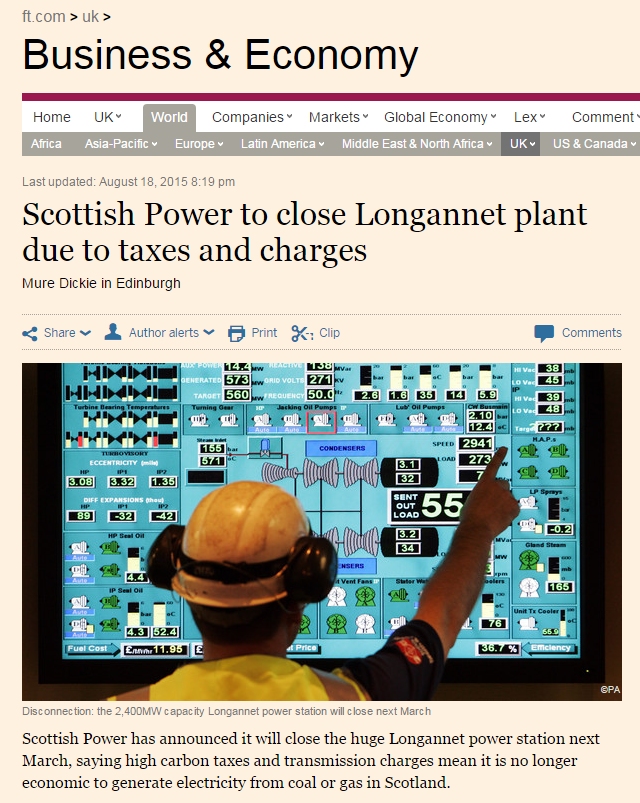 All those U-turns came on top of the UK energy grid policy which already massively discriminates against Scotland, as noted by the BBC's Douglas Fraser yesterday.

And it's not rocket science to see why the Westminster government is so keen to slow down and hamper renewables in Scotland. A country surrounded on three sides by water and wind, in a world where climate change makes finding alternatives to fossil fuels ever more imperative, would be incredibly well placed to reap a bonanza that would make North Sea oil look like pocket change, and even more so if it wasn't being penalised with huge surcharges from London  every step of the way.
(Just last month, even the modest array of wind turbines that are currently positioned in and around Scotland generated enough electricity to power nearly every residential household in the country, and that wasn't even a record.)
As the cost of renewable energy and storage plummets and the rewards increase, an independent Scotland heavily focused on it would have an economy that was the envy of the world, utterly destroying the "too wee, too poor, £15bn black hole yada yada etc" mantra that blares daily from the Unionist press and opposition.
So it's vital that in the crucial couple of years leading up to Brexit, the UK government does everything it can to obstruct the growth of the Scottish renewables industry, because the stronger it gets the weaker the Union's only argument becomes.
It only has to succeed for a couple of years, because once Brexit is concluded and we're out of the EU, independence gets a lot more complicated in a lot of ways. It's all about stalling for time, until Scotland's wealth can be safely extricated and squandered by London again.
Of course, we're probably just being mad paranoid nats as usual. After all, it's not like the UK has any kind of history of this sort of thing.
We're sure it'll all be fine.