In our poll results earlier today, we found out what Scots thought about the past and the present. But we also asked them to look ahead at the sort of Scotland (and UK) they see developing over the space of the next decade.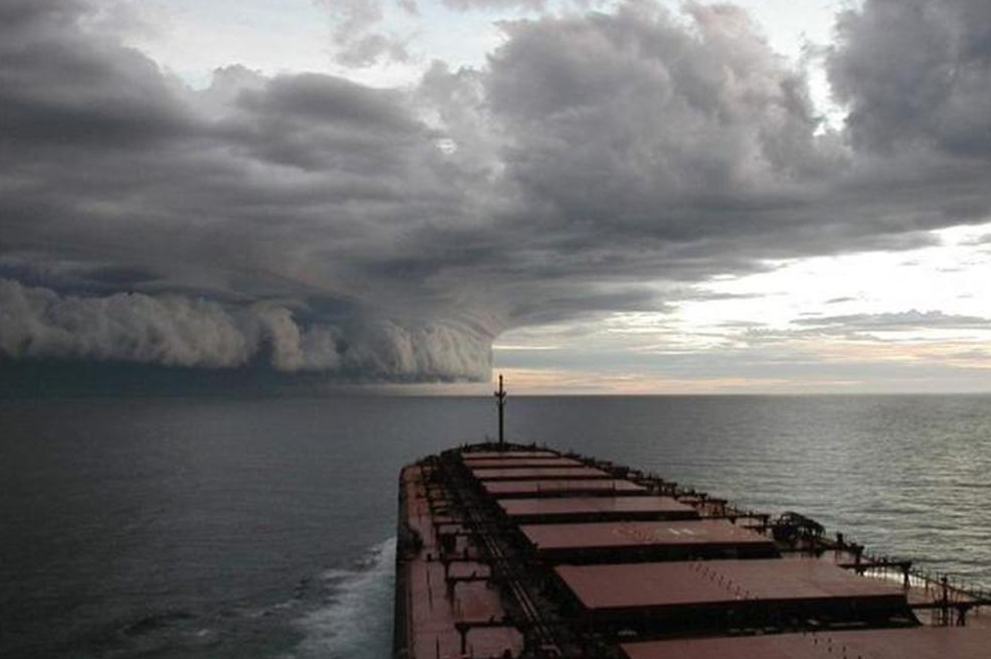 Here's what they thought.
Everyone, we suspect, is getting pretty tired of the currency debate. "Better Together" and the three Unionist parties are still insisting that the rUK would refuse to share the pound with an independent Scotland, no matter how many experts (or anonymous UK government ministers) say that in reality a currency union will happen, and if it doesn't then so-called "sterlingisation" is a viable – or even preferable – Plan B.
We wanted to find out who Scots believed without asking a loaded question that personalised the debate in the form of George Osborne or Alex Salmond or anyone else, so we tried to detach it from the current political situation and instead simply ask, looking over the heads of here-today-gone-tomorrow leaders, what currency people thought an independent Scotland would actually use.
————————————————————————————————–
The "Better Together" anti-independence campaign says that a Yes vote will mean Scotland "walking away from the pound", as all three main UK parties have committed to refusing a currency union.
The pro-independence Scottish Government says that the rest of the UK would in reality agree to a formal currency union, but also notes that Sterling is a fully-tradeable world currency so an independent Scotland would be able to keep the pound even without the UK's permission.
Regardless of your own preference, if Scotland were to vote for independence, what currency do you THINK it would use as an independent country?
The pound: 57%
A new Scottish currency: 19%
The Euro: 8%
Don't know: 16%
————————————————————————————————–
A pretty resounding result, we'd say. Just 27% of Scots think an independent Scotland would use a currency other than Sterling, and that's a view that crosses party boundaries. 53% of Labour supporters said the pound, along with 46% of Tories, 41% of Lib Dems and 70% of SNP voters.
In all but the Lib Dems' case, that was more than a 2:1 margin over those who said anything else. Weirdly, Willie Rennie's remaining faithful were almost evenly split between the pound and a new Scottish currency, at 41 to 37.
Even among No voters, 41% said an independent Scotland would keep the pound – almost twice the 22% predicting a new currency, nearly three times the 14% saying the Euro and well above the 23% who didn't know. And of the undecideds, a crushing 70% think Sterling will be the new nation's money – almost as high as the 72% figure among Yes voters.
In short: nobody's buying the Unionist line on this. We suspect that if they keep battering at it, they'll achieve nothing but even more damage to their own credibility.
————————————————————————————————–
Which of the following things do you think are LIKELY to happen in the next 10 years?
Scotland will become an independent country
Yes: 35%
No: 37%
Don't know: 28%
Curiously, very little difference between men (37Y 38N) and women (33Y 36N).
The UK will hold a referendum on EU membership
Yes: 69%
No: 11%
Don't know: 20%
We deliberately made the question cover 10 years so that it wouldn't just be a matter of predicting who'd win the 2015 general election. Nevertheless, a huge majority of Scots think an EU referendum is coming soon.
The UK will vote to leave the EU
Yes: 31%
No: 38%
Don't know: 32%
They're a lot less sure about the outcome, though.
The NHS in England will become largely privatised
Yes: 48%
No: 23%
Don't know: 29%
Those planning to vote for independence answered Yes here by more than four-to-one, whereas No voters were much more optimistic/deluded (delete according to preference) about the future of healthcare south of the border, with 39% agreeing and 33% disagreeing with the proposition.
The NHS in Scotland will become largely privatised
Yes: 18%
No: 52%
Don't know: 30%
A similar breakdown except in reverse, with independence supporters confident by five-to-one that Scotland's NHS was safe in the Scottish Government's hands, while the margin among Unionists was only two-to-one. 24% of No voters feared a privatised Scottish NHS, with less than half – 49% – feeling it was secure.
Boris Johnson will become UK Prime Minister
Yes: 12%
No: 63%
Don't know: 25%
Men were twice as likely as women to believe this.
There will be a Labour First Minister of Scotland
Yes: 40%
No: 22%
Don't know: 38%
Our time period will span THREE Scottish elections in which only two parties have a forseeable prospect of providing the FM, but even at those odds only four out of ten Scots were prepared to predict Labour winning one.
Labour voters were the only ones to give the party a better-than-evens chance, with 58% saying Yes and just 9% saying No. (SNP supporters, perhaps interestingly, divided into three almost exactly equal groups.)
Students in Scotland will have to pay towards university tuition
Yes: 38%
No: 35%
Don't know: 27%
Unionist voters overwhelming SNP supporters here. Those identifying with the three UK parties all predicted a return of some form of fees by large margins.
UKIP will have more seats at Westminster than the Liberal Democrats
Yes: 43%
No: 28%
Don't know: 29%
Considering the current score is Lib Dems 57 UKIP 0, that's quite a prediction. Even 31% of Lib Dem voters agreed with it, though (against 55% who said No), and supporters of the other three parties all thought it more likely to happen than not.
The Scottish Parliament will be given control of taxation and welfare
Yes: 55%
No: 18%
Don't know: 26%
At first glance this seems perhaps the most surprising stat in the entire poll. Previously Scottish voters have been extremely sceptical of the promises of substantial extra devolution, and none of the UK parties have even hinted at any significant devolution of welfare.
Of course, the result could be explained by the fact that independence would provide said control, which would explain the 69% of SNP supporters who said Yes (along with 73% of Lib Dems, 53% of Tories and 51% of Labour voters). This is what happens when we do quick snap polls instead of taking our time to make sure there's no ambiguity in the questions.
Your standard of living will significantly increase
Yes: 20%
No: 51%
Don't know: 29%
Everyone's battening down the hatches for a grim decade of austerity. SNP voters were the most optimistic (still just 26% Yes against 49% No), presumably because of the aforementioned belief in a better independent Scotland, with Labour's the gloomiest (15 to 57).
The UK's armed forces will be sent to fight in another foreign war
Yes: 59%
No: 12%
Don't know: 29%
A nice depressing note to end on.
————————————————————————————————–
So that's the next ten years through the eyes of Scots. Lots of UKIP MPs, no improvement to the standard of living and a privatised NHS in England. The only people who are noticeably optimistic about anything are those who think Scotland will be independent by then. Whichever side of the debate they're on, the Scottish people don't much fancy the future of the UK, with or without an "r" in front of it.