The National has an "EXCLUSIVE" story today.
We think you're meant to be outraged.
We've got 60 seconds to spare, so let's do the sums.
– Measuring by the most generous possible criterion available (counting Holyrood list votes, rather than constituency ones, hybrid totals or Westminster ones), the Scottish Greens are supported by 8.1% of the Scottish population.
– Scotland has 8.2% of the population of the UK.
– That means the Scottish Greens are supported by [0.81 x 0.82 =] 0.66% of the UK electorate, (Question Time is specifically a UK politics show. Scotland has its own separate and additional political debate show, Debate Night).
– There are on average just under 39 episodes of Question Time a year.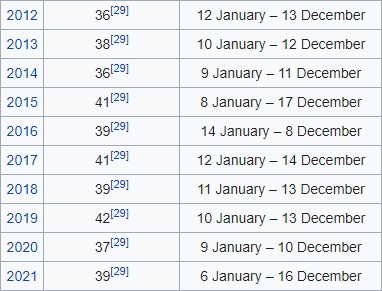 This means that to be represented in proportion to their support, which is the show's stated principle, the Scottish Greens should be on once every 151.52 episodes, which at 38.8 episodes a year means once every 3.91 years.
So if they were on the 22 April 2021 episode, which they were, the BBC won't be overdue looking out Patrick Harvie's special booster cushion for another appearance until 17 March 2025.
The National is currently offering prospective readers a full year's subscription for less than 2p a week. Frankly, folks, anyone taking up the deal is being robbed.