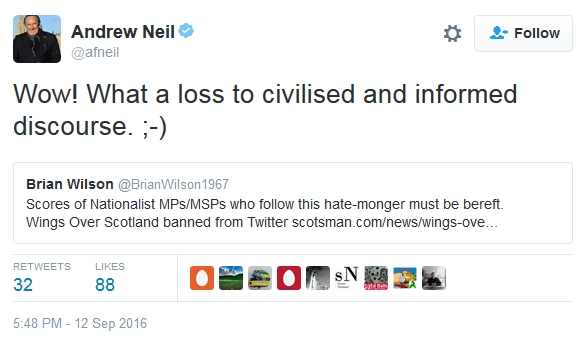 but party time's over.
A few minutes ago our Twitter account was reinstated, with no explanation of why it had been suspended or why it was being restored. We just got this email from Twitter:
"Hello,

Thanks for writing in.

We have now unsuspended your account."
The email also explained that our follower numbers (which had plunged to 4000 from the original 47,000) might take an hour or so to restore, so if you followed us and find that you now don't, either give it an hour or just re-follow manually.
Thanks to everyone who supported us. Huge numbers of people changed their avatars and account names (something we hadn't asked anyone to do), and hundreds if not thousands tweeted messages asking Twitter to reinstate the account. There was even a one-man protest outside the Daily Express offices in London 😀
The story was reported – with varying degrees of balance, accuracy and unflattering photographs – in BuzzFeed, the Herald, the Scotsman, the Evening Times, the Press & Journal, the National, the Press Gazette, The Canary, and even got a sympathetic mention from noted whistleblower and journalist Glenn Greenwald, along with several other interview requests.
We got comments from some unexpected sources, and they were appreciated.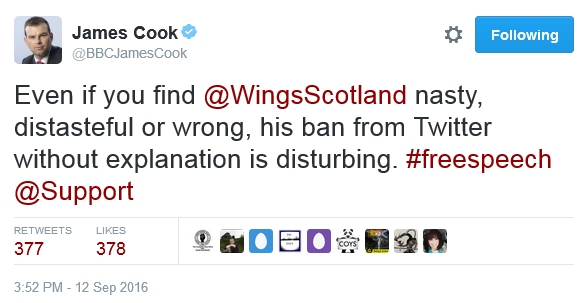 We suppose we'll have to get back to work now.