In the light of the announcement of Scottish Labour's new chief of staff, we thought it might be worthwhile to summarise some of his views in one handy reference guide, for the benefit of left-wing Labour voters who may have voted Yes in the referendum but are now considering whether to return to the party this May.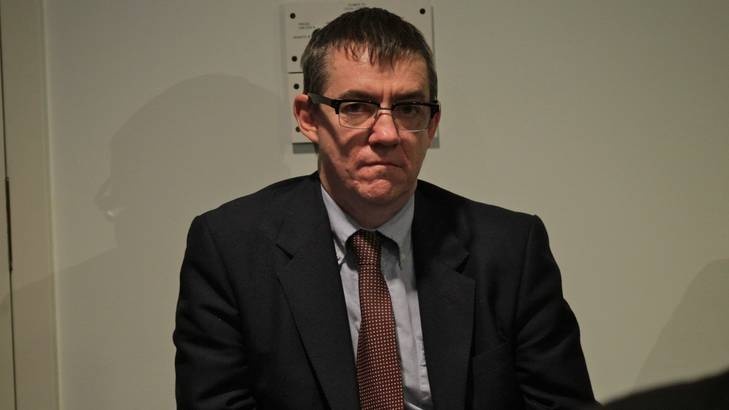 John McTernan, revealed today as the right-hand man of Scottish leader Jim Murphy:
– Wants to send British troops back to Iraq
– Thinks Scotland is a "mendicant (beggar) nation"
– And that Scots are "narrow, Presbyterian and racist"
– Said "a Tory revival would be good for Scotland"
– And that "Labour is not a socialist party"
– Insists that "privatisation is good for the NHS"
– And that Margaret Thatcher privatising the railways was a "triumph" which must be "protected" from trade unions
– And that "liberal whingers are wrong – we should shut our libraries"
– And that the living wage would be "a disaster for jobs"
– Wants to sell off Scottish Water and the Forestry Commission, reintroduce bridge tolls and end free personal care for the elderly
– And thinks charging students tuition fees is "a no-brainer"
– Reckons "Labour didn't go nearly far enough" when courting the markets and big companies like Tesco
– Claims the UK subsidises Scotland by £10-20bn a year
– Believes that "nuclear deterrence is socialist"
– And that Labour would have done "much better" if it "had never flirted with pacifism/unilateralism"
– Thinks that "we need to listen to Theresa May" and surrender lots more civil liberties to the security services
– Said that the rUK should confiscate an independent Scotland's oil if it didn't accept a share of UK debt 
– Deliberately provoked a 2012 race riot in Australia which led to a major crackdown on the employment of foreigners
– But claims to be an "internationalist"
– Predicted "a convincing victory" for Labour three months before the 2011 Holyrood election
– And said just two weeks before it that Labour could still win, so long as it campaigned much more negatively
– And after Labour lost to an SNP landslide, insisted that there would not be an independence referendum
– Really, really loves Jim Murphy
As chief of staff, it seems reasonable to assume his appointment reflects policy.
Good luck, Labour voters.