It's been a tough few days for the Daily Record. So maybe we should forgive this: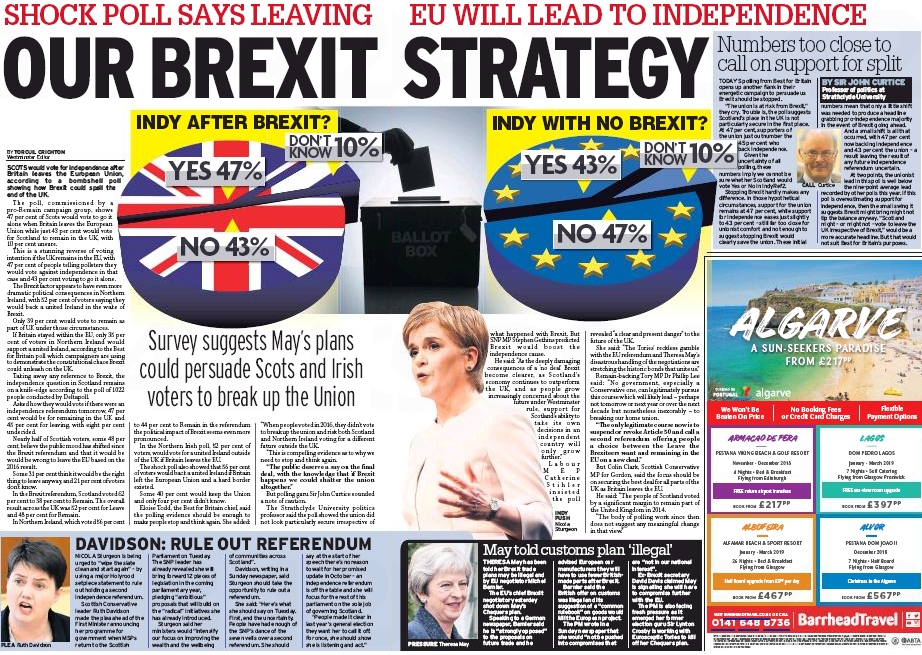 Let's just enjoy those pie charts for a moment.
Magnificent work.
The Pie Of The Day runner-up was this guy, btw:
If you weren't sure, yes that IS a "Rangers" supporter using the USA, Australia, India and Canada of examples of why Scotland SHOULDN'T gain its independence from the UK, and berating someone ELSE for harking back to ancient battles in the past.
Monday's off to a cracking start, readers.