New polling out tonight from British Polling Council members Deltapoll.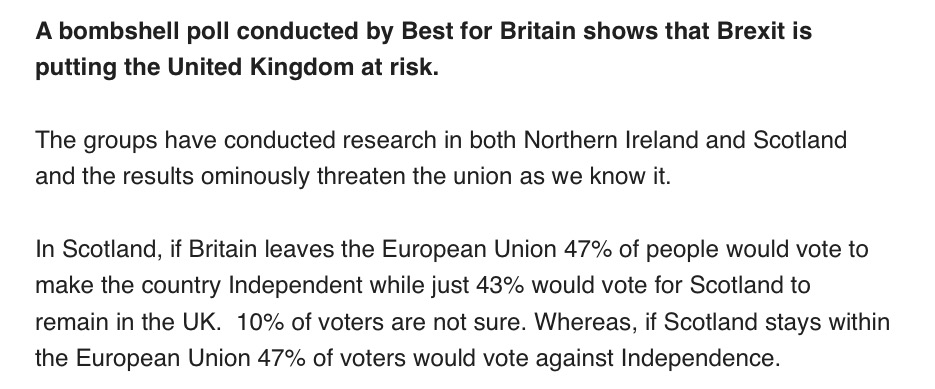 Excluding don't-knows, both of those sets of figures come out at 52-48 margins: for Yes if Brexit goes ahead, for No if it doesn't. If Brexit isn't mentioned in the question at all, the results are 49% Yes 51% No.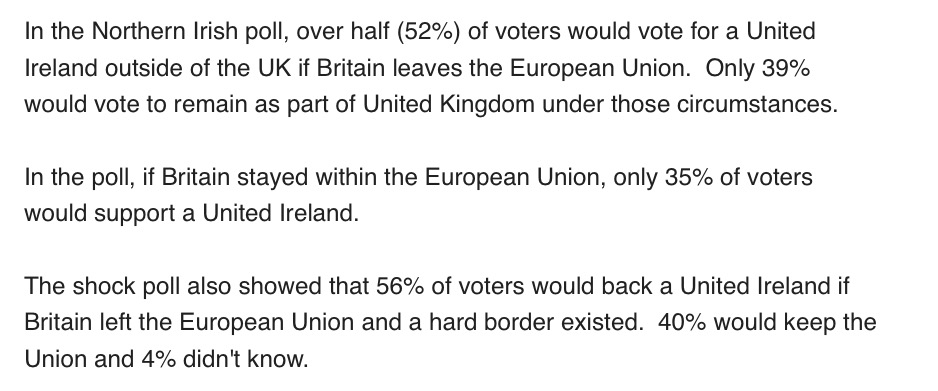 Excluding don't knows, the figures for Northern Ireland are 57-43 in favour of a united Ireland in the event of Brexit, and 60-40 against if Brexit is averted.
Fair bit at stake in the next few months, then.