The UK government is about to put another taxpayer-funded leaflet through every door in Scotland, laden with dire warnings about the consequences of independence.
Boiled down to just five bullet points – one of which is the meaningless "best of both worlds" – it presents the case for the UK as amounting to keeping the pound (which Scotland can do either way), higher public spending (omitting the fact that Scots pay over the odds for said spending), jobs with UK companies (which would be unaffected because EU law demands freedom of employment) and lower energy bills.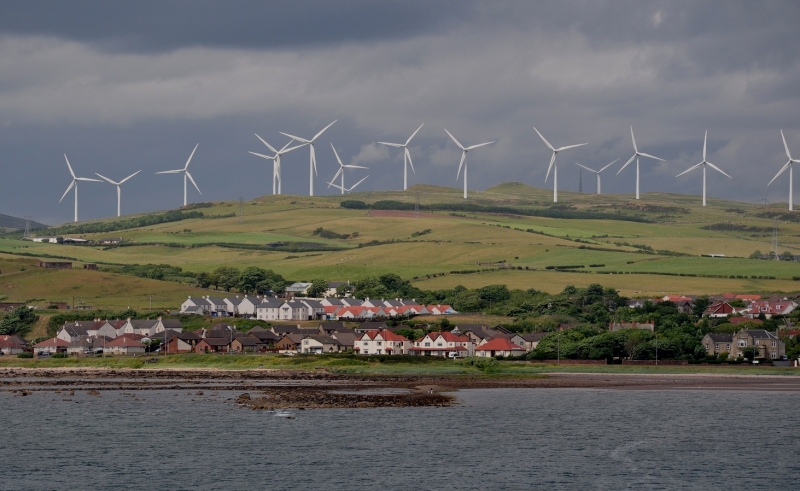 The latter is based on the oft-repeated claim that fuel bills would rise in Scotland because the rUK would no longer pay to import subsidised Scottish renewable energy. But an article in The Ecologist this week, by two respected academics from Robert Gordon University in Aberdeen, blows that argument out of the water.
We recommend reading all of it, but we've pulled out a key passage.
The UK government is still having some trouble balancing its approach to the referendum between "lovebombing" and demanding compliance with menaces. "Your bills will go up, you'll lose your jobs and public spending will be slashed" is a funny sort of positive case, no matter how many smiling families prancing through the Highlands you put pictures of on it.
But those who know what they're talking about, and have no dog in the independence fight, are almost unanimous in their assessments. Whether it's energy bills or currency or EU membership or oil revenues or just about anything else, they all tell a remarkably consistent story – Westminster is bluffing.
The parties of the Union very much don't want to lose Scotland, for all sorts of reasons – economic, military and political. But the one thing they can afford even less than losing Scotland is to have a hostile relationship with an independent one.