We're sure, right?
And it'll be accompanied, we haven't even the slightest shred of doubt, by a veritable procession of outraged columnists demanding that Alistair Darling must take personal responsibility for the actions of these people.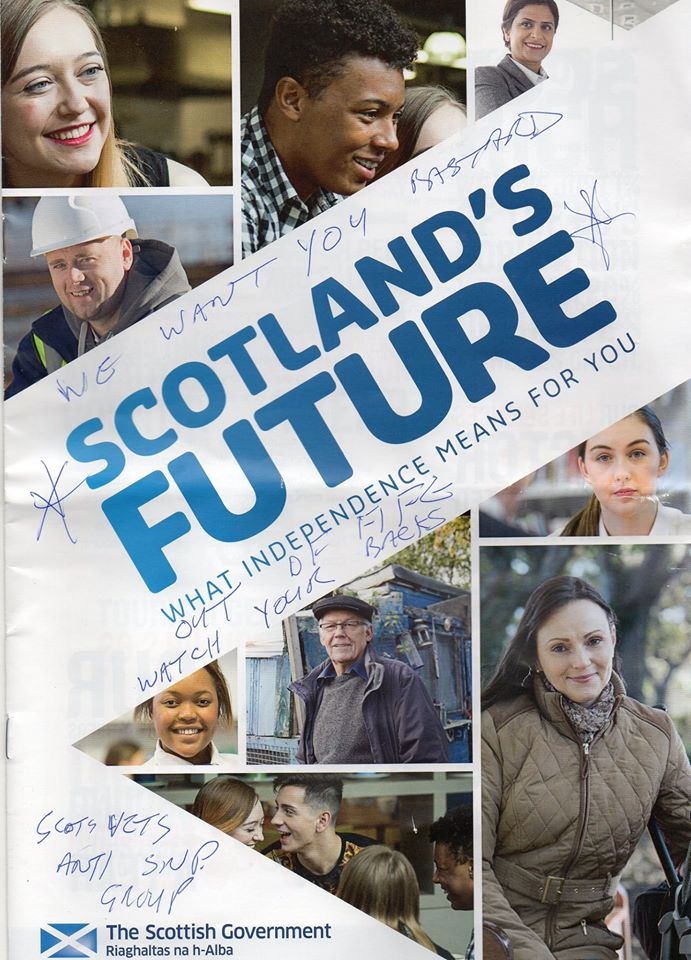 After all, we're told every other day – not least by Mr Darling himself – that the First Minister could stop "cybernats" with a single word of command. So logically it must follow that every furious nutcase on the Unionist side must be the direct and personal responsibility of their leader.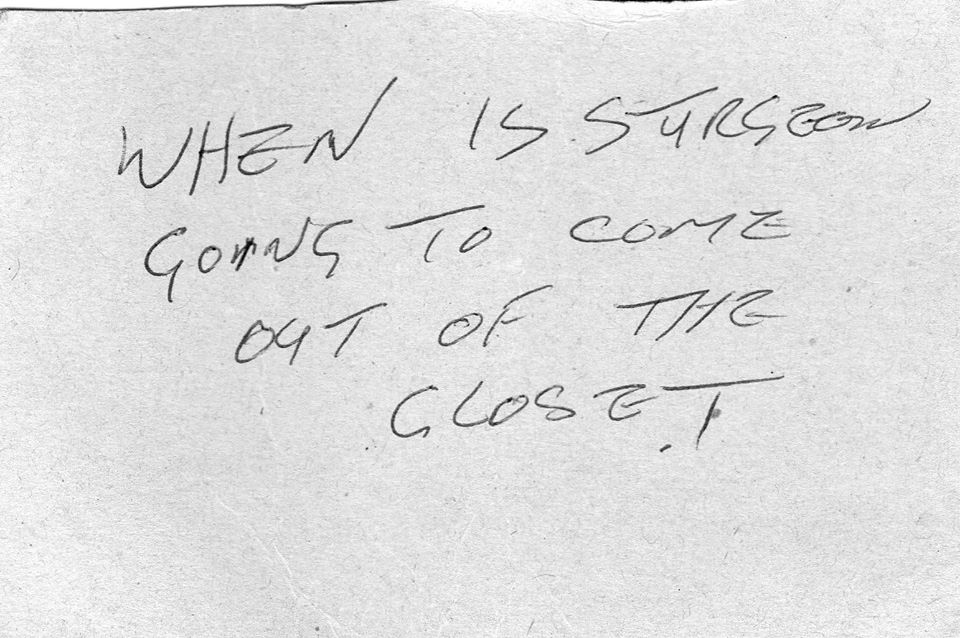 In reality, of course, independence supporters just have to quietly put up with this sort of stuff being shoved through the letterboxes of Yes shops and campaign offices by people fired up by the angry, personally abusive tone of the No campaign's literature and debating style, all the way from the top down.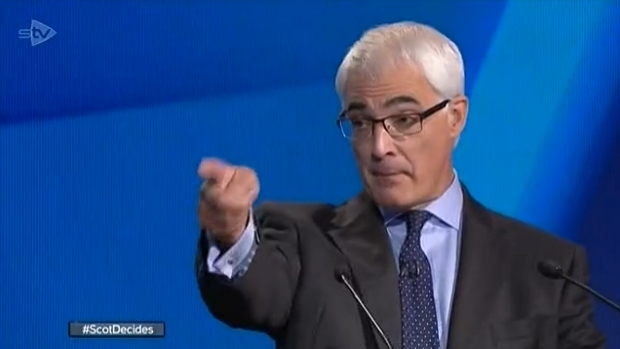 Dramatic newspaper splashes are reserved for when some out-of-control maniac puts a sticker on a window. But whether the press picks the story up or not, we're confident that we'll be reading Mr Darling's personal condemnation all over social media in the next few hours. We'll bring it to you the minute it happens.