At 51-49.
But it's weirder than that.
Because while a narrow majority of Scots now favour independence, as they have done from time to time since early September 2014, they don't want to be given a vote to make it happen.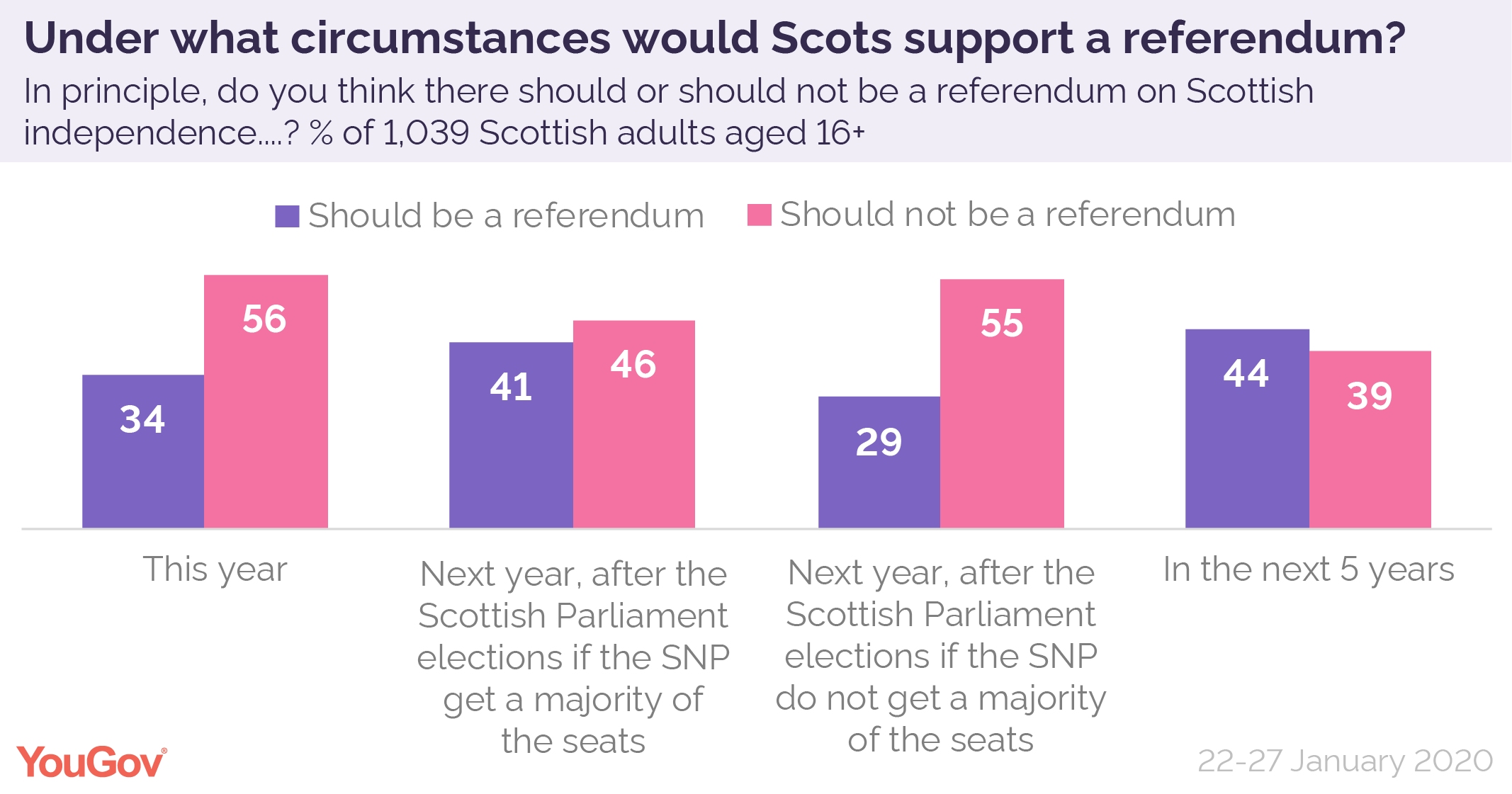 Even five years down the line there's only a marginal plurality, not reaching 50% of voters. A sixth of the population still isn't sure whether 2025 would be too soon, more than a decade after the original vote. And most are still against one even if the SNP racks up a ninth mandate next May.
Which may be because they're pretty sick of all politicians.
Not a single one gets a net positive trust rating. Of eight Unionist options (poor wee Patrick Harvie doesn't even get onto the subs bench as a second Yes voice), the most popular are both essentially ex-politicians, and the likely leaders of the Scottish Tories and Scottish Labour at next year's election both record trust ratings in single figures, which is utterly extraordinary. Rudyard Lanyard is distrusted by SIX TIMES as many people as trust him, and nearly 10 times as many simply have no clue who he is.
While a Yes majority is a clear positive, none of this is great news. The fact that public opinion is still set against a referendum for years to come gives the UK government an easy excuse to reject one. After all, if the voters REALLY wanted independence why wouldn't they want a vote on it?
It also tells the SNP that they're secure in power unless they choose to rock the boat. Their opposition is a shambles with leaders nobody's even heard of, let alone trust. For all three of the likely Unionist party leaders at Holyrood next year, "Don't Know" is the most common view Scottish voters have about them.
That category is also the biggest gainer in the poll generally, with "Don't Know" picking up votes from across the spectrum and recording its largest figure since early 2017.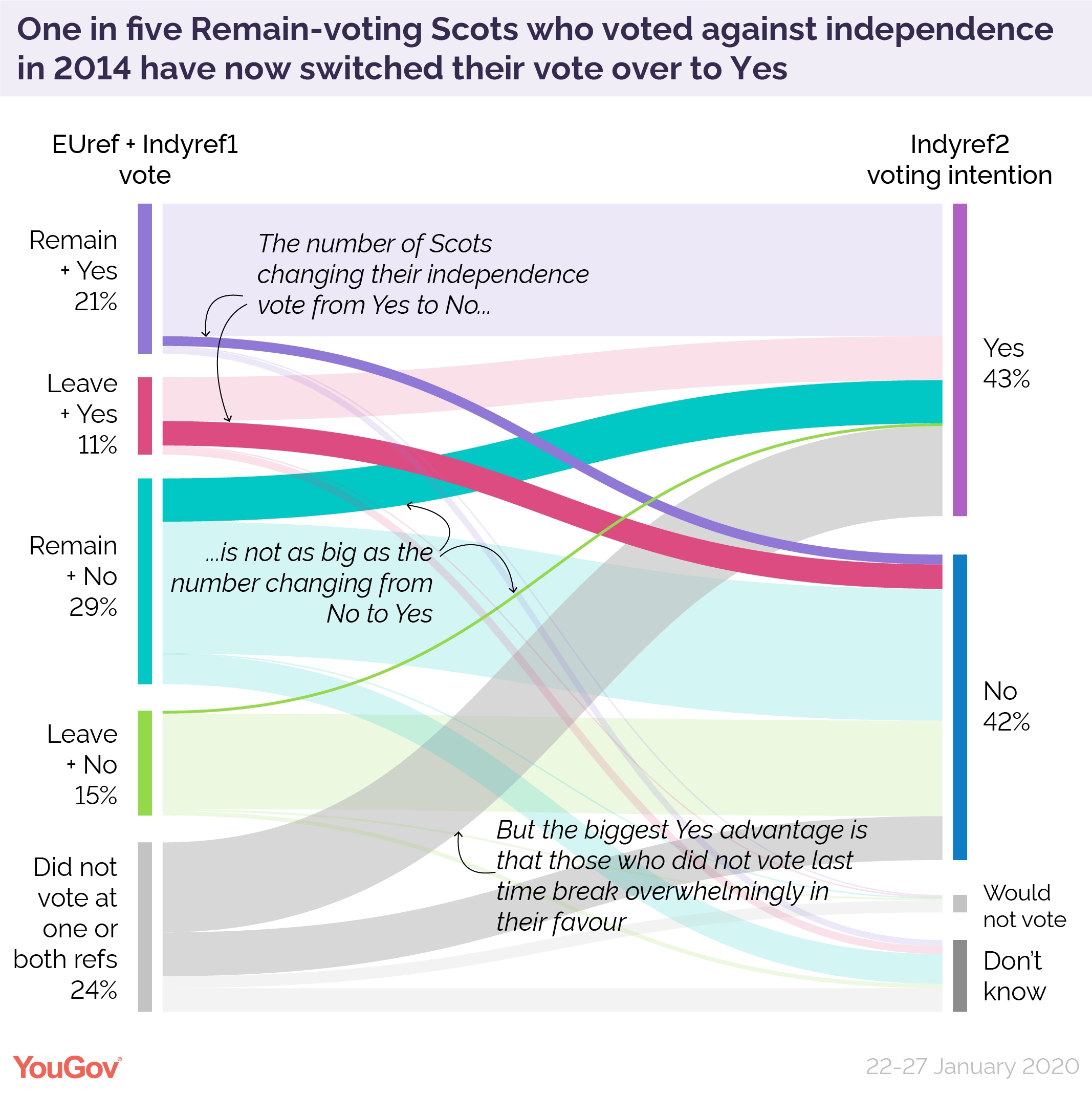 Scotland is paralysed, and is also opposed to the only thing that'll end the paralysis. We'd better all hope the First Minister has a pretty big dose of political Dulcolax ready for the nation tomorrow.