According to Mandy Rhodes of Holyrood Magazine, this afternoon Johann Lamont issued a press release bizarrely calling on all supporters of "progressive" politics to unite against the SNP and UKIP. Now, that's fairly mindboggling in itself in all sorts of ways, but we can't help wondering whether she ran it past her deputy first.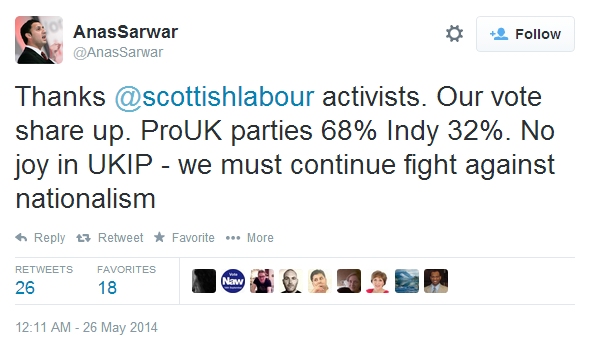 Because that tweet raises a whole host of questions.
The first one, obviously, is about Anas Sarwar's arithmetic skills. We've stared at the election results and scratched our heads a bit, but we can't for the life of us work out where the hereditary MP is getting those numbers from.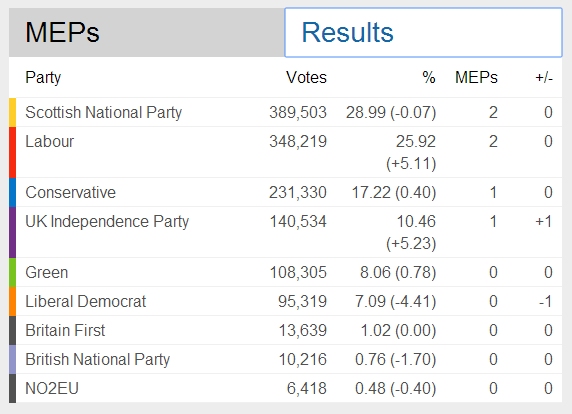 The SNP and Greens are both pro-independence, and their vote totals 37%, not 32%. But are Labour really claiming UKIP, Britain First and the BNP as allies under the "Pro-UK" banner now, even as they pretend to disassociate themselves from them?
We look forward to Scotland's intrepid and professional journalists and broadcasters quizzing Mr Sarwar on that extraordinary statement, something which we expect to happen sometime around the 150th of Quacktember 2755.