This is an interesting one. Almost 40 years on from the event, Scottish politics is still plagued by micro-brained Labour types insisting that the SNP "ushered in" Margaret Thatcher after the devolution referendum of 1979 was sabotaged by a Labour MP.
SNP supporters counter that this is complete bollocks, largely because it's complete bollocks. James Callaghan, the Labour PM at the time, blamed 34 of his own MPs for bringing his government down, by supporting an amendment from Islington South and Finsbury Labour MP George Cunningham which blocked the creation of a Scottish Assembly even though it won the referendum by a narrow margin.
(Cunningham resigned from Labour two years later and subsequently joined the SDP, but in 2012 the Daily Express dragged him out to demand that the same "40% rule" be applied to the indyref.)
History, though, has forgotten someone else who was apparently the true architect of the fix, to the extent that we'd never heard about it until now.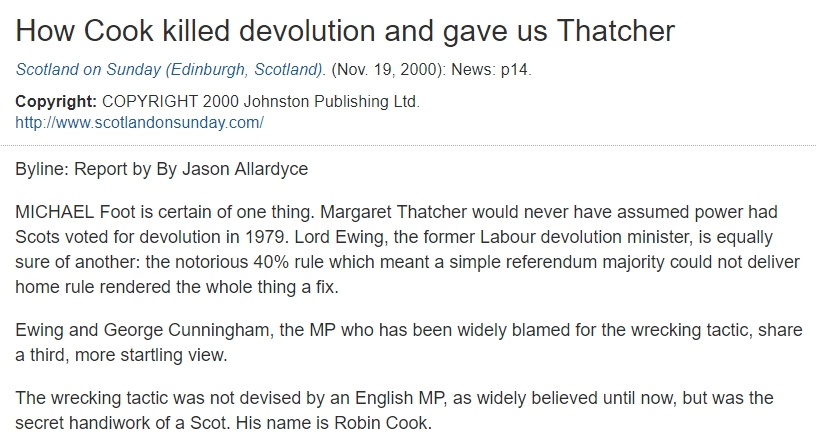 Let's find out more, shall we?