We know that the media isn't normally shy about identifying which side of the Scottish independence debate people are on, especially if they've been behaving badly.
So we were a little puzzled by the papers this morning.
The Scotsman, Evening Times, STV News, BBC, Scottish Daily Mail and more all report a guilty plea from Glasgow teenager Kieran Christie to being involved in the violence that swept the city's George Square the day after the referendum. Christie brandished a flare and a glass bottle and engaged in racial and sexual abuse as well as numerous incidences of aggressive and threatening behaviour.
Curiously, every single story is written in a non-committal way which avoids specifying whether Christie was a Yes supporter or a Unionist – a fact which doesn't seem to be in a great deal of doubt. This appears to be the picture of him (taken from a Daily Mail report at the time) that's referred to in several of the articles: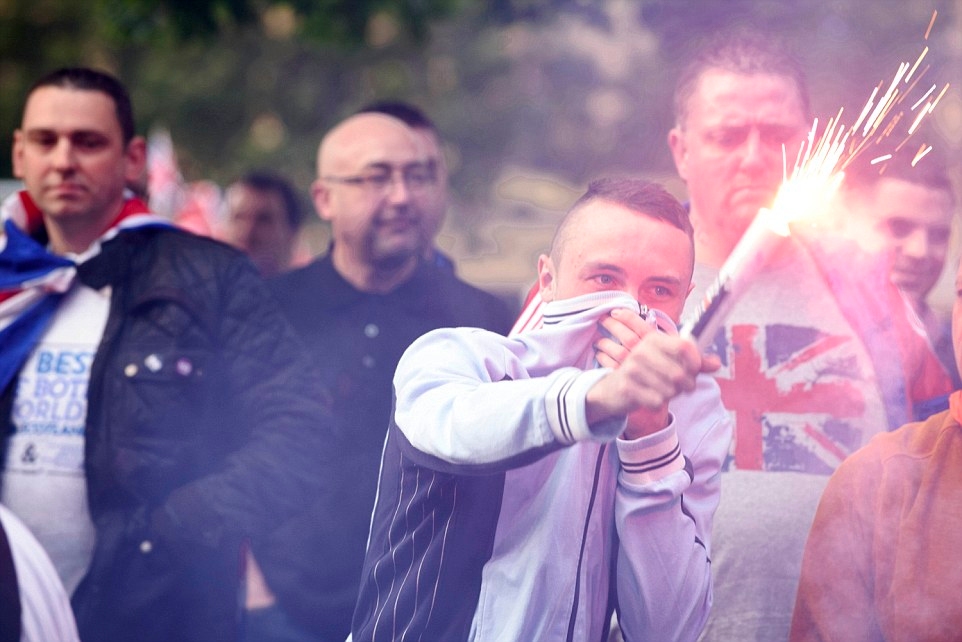 And these shots are from his Facebook page:
It doesn't seem like rocket science.
But the Scotsman took the bizarrely ambiguous reporting a step further: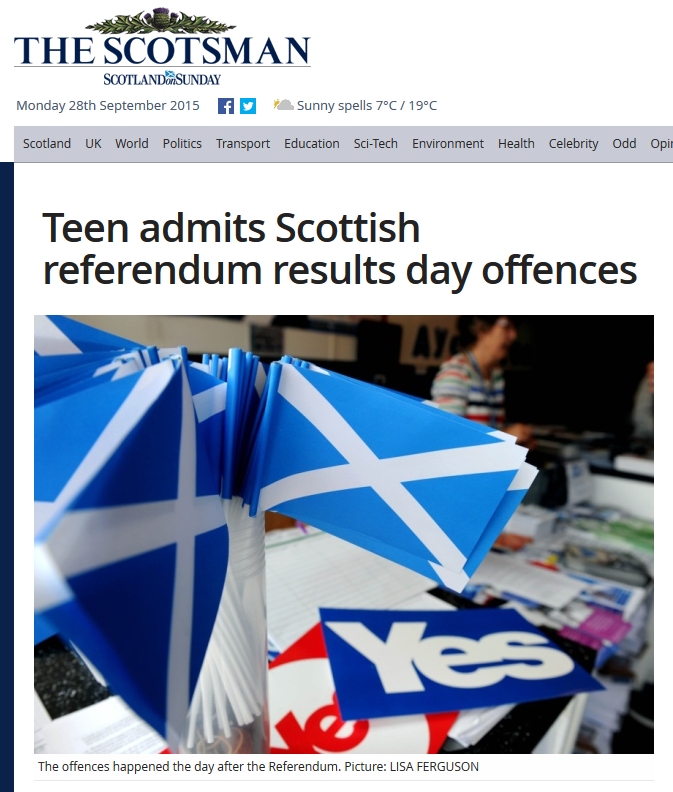 Rather than use a picture of Christie, or a more general image of the violence, or even a generic shot depicting both sides of the campaign, last night the paper chose to illustrate the story with a picture of Saltires and Yes flyers. With nothing in the text of the piece to contradict the image, a casual reader would have drawn the logical conclusion that Christie was a real-life "cybernat" (since the media has spent three years almost exclusively highlighting abusive behaviour from the Yes side).
As protests erupted on social media, the paper hastily changed the pic to an innocuous stock shot of the Glasgow City Chambers.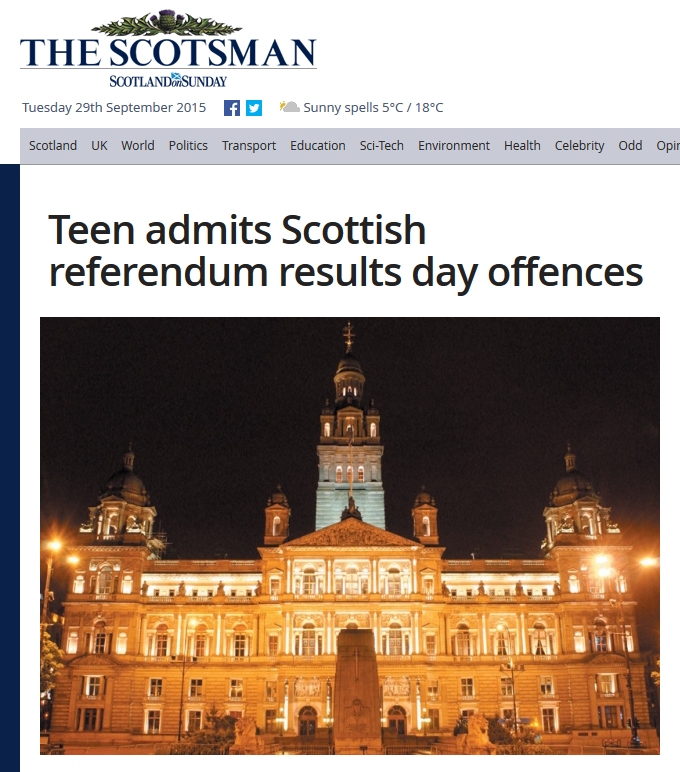 The text, however, still oddly avoids telling readers which side Christie was on. We can think of no legitimate reason not to do so – while sentence has been deferred, his allegiance ought to have no impact on it.
The only apparent explanation for the omission is that the Scotsman – and the rest of the press – simply doesn't want people to know, because it doesn't fit its dishonest three-year narrative of vile, abusive Yes supporters intimidating innocent Unionists.