Because the World Cup starts today, and with these guys doing our job for us, we're not really sure we need to be here.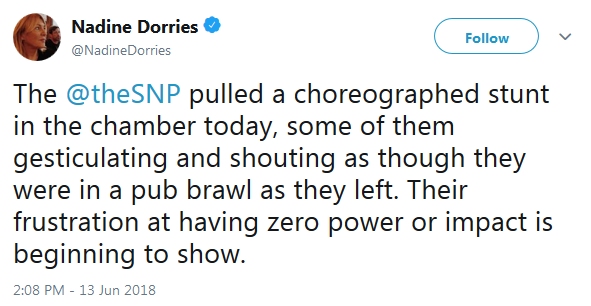 Zero power at Westminster? Not as important as Manchester? Owned by London? No chance of having Scotland's will respected even with 100 hours of debate? Heavens, it's almost as if they're beginning to understand what it is we're unhappy about.
.
FOOTNOTE
"Disproportionate influence", Tim Shipman? Here's the reality of that claim: just 0.7% of votes in Parliament in the first 15 years of this century were materially influenced by the presence of Scottish MPs, even though they represent 8.4% of the UK population. In fact Scotland has disproportionately and extremely LOW influence in the Commons, barely a twelfth of what it should have.