Forgive the mangled Star Trek/Blackadder reference, there.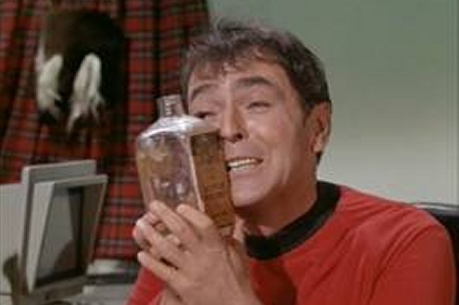 We've been having a wee dig around in the just-released full data tables from today's Panelbase poll, and found something we thought was particularly interesting, and which we don't think anyone's picked up on, because it's a bit tricky to get your head round. Walk with us while we simplify it.
It comes about through the polling company's helpful cross-referencing of some questions against each other. And what it reveals is this:
– of people currently planning to vote No, 82% do NOT believe that Scotland could be "a successful, independent country". This is despite constant public assurances to the contrary from the No campaign.
– only 9% of No voters think an independent Scotland could be a success, with another 9% unsure of whether it could or not.
– conversely, a whopping 97% of Yes voters believe an independent Scotland could be successful, with 0% believing it couldn't and 3% planning to vote Yes anyway despite not being completely certain of it.
There's only one conclusion that can be drawn from this data – that despite constant protestations to the contrary, "too wee, too poor, too stupid" IS, officially or otherwise, still the main driving force of the No campaign. Almost everyone who thinks Scotland CAN make a go of independence is planning to vote for it.
So we suppose we should thank all the prominent anti-independence figures who've insisted that Scotland definitely could be successful as an independent nation (but should choose not to) for their backing. Like these fine people here:
Unless, that is, they're saying one thing in public and then telling their supporters something completely different in private. Because even though we know people don't trust politicians generally, and Unionist ones in particular, it seems awfully odd that so many of their own supporters don't appear to believe a word they're saying.