We're not sure which of The Scotsman and Murdo Fraser of the Scottish Conservatives was most confused this morning. Reporting on the second half of its intriguing ICM poll (which put the gap between Yes and No votes as low as six points), the paper publishes some data about the attitude of Scots to the EU.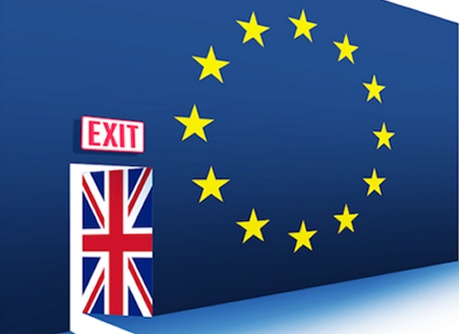 Excluding don't knows, the results provide a clear 16-point margin for Scotland remaining in Europe, at 58% to 42%. (The raw numbers put it only slightly lower, at 46 to 33.) But for some odd reason the newspaper chooses to reveal this vote of confidence under the bafflingly negative headline "A third of Scots would back exit from EU", without even an "only" in there to reflect the implication of the stats.
Weirder still is Murdo Fraser's reaction, though.
The most recent poll we've been able to find for the whole UK's view on EU membership is from November last year, and came to the opposite conclusion – again excluding Don't Knows, the people of the United Kingdom want to leave the EU by a clear 10-point margin, with just 45% wanting to stay in against 55% who wanted out.
(Remember, too, that those figures are distorted by the more favourable Scottish vote – the reality is that English people want out more strongly than the UK numbers suggest.)
That, then, gives us a hefty 26 points of difference between Scotland and the UK. Unaccountably, that statistic left Murdo Fraser feeling able to say this:
"This gives lie to the claims often made by the Yes campaign that political attitudes in Scotland are widely different from those south of the Border.

"It shows that hardline attitudes towards immigration and growing Euro-scepticism are as much part of public opinion in Scotland than they are in the rest of the UK."
Um, it really doesn't seem to show that at all, Murdo. Scotland clearly wants to stay in the EU by a substantial margin, and indeed we don't recall ever seeing a poll that put the pro-EU vote higher than that 58% figure, so there doesn't seem to be a single shred of evidence for "growing Euro-scepticism".
Equally, it very much DOES suggest that political attitudes are different in Scotland and England. We're not sure what you could do to illustrate that any more clearly than to produce a poll showing Scotland in favour of EU membership by 16 points and the UK against it by 10 or more. You can't get much more opposite than "In" and "Out".
We understand that politicians like to spin figures, and to cherry-pick whatever little bits of data they can pull out of a poll that support their cause. The Scotsman reveals something about its own view of Europe by its choice of headline, and creates a strange impression, but the words are technically accurate in themselves.
To simply stare the data in the face and flatly insist that it says the exact opposite of what it actually says, though, is a very strange way to conduct an argument.