Annie Wells and Brian Whittle are two new Conservative MSPs. Look how happy and excited they are today at Labour winning a council by-election from the SNP.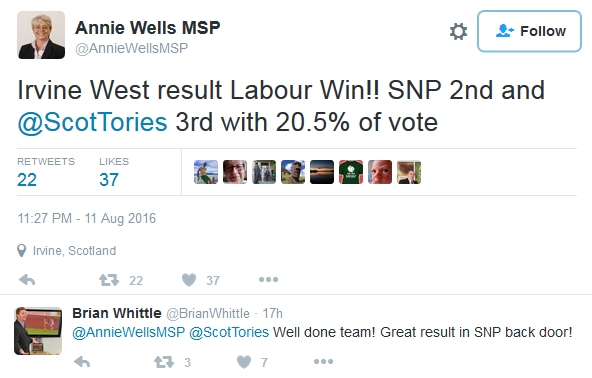 The SNP candidate actually won comfortably on first-preference votes, but was edged out at the sixth count under the Single Transferable Vote system when 78% of Tory voters gave their second preference to Labour (whose own vote fell 7%).
We're trying to think of a good reason why they're still two separate parties, but to be honest with you, readers, we're coming up short.