All 250,000 copies of the Wee Blue Book have now left the printers and should have reached their destinations, from which they'll be spread far and wide. Many are already in Yes shops and on street stalls and thousands are in the hands of the public.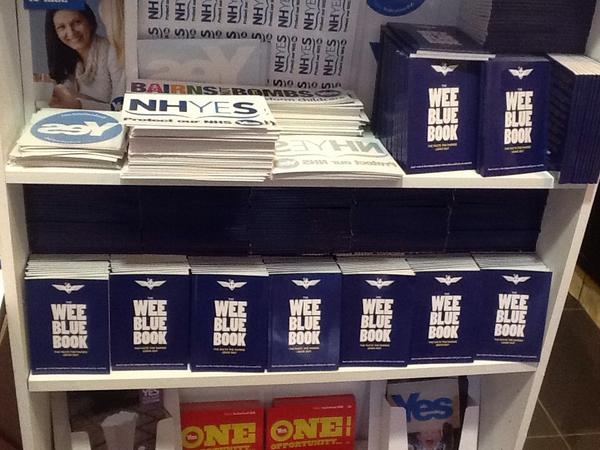 If you've got one, please read it and PASS IT ON afterwards – we'll print truckloads of souvenir editions after a Yes vote, so you don't need to hang onto it as a keepsake. It's no good adorning the mantelpiece, it needs to be in front of undecideds and soft No voters. (Or hard ones if you think there's even a sliver of light in their minds.)
We don't have a definitive list of where the books can be found – the Yes movement is an organic grassroots network and there's no way of predicting where they'll end up after the pallet comes off the printers' lorry. We've shipped boxes to Shetland, Skye, Stornoway and Selkirk and all points in between. (Some not beginning with "S".)
But we'll keep you updated when we hear of sightings. The info hotline is our Twitter feed, and you can also keep an eye on the dedicated Wee Blue Facebook page.
Meanwhile, though, there's other stuff you can do.
We've got tens of thousands of our new flyers available. They're free (except for a small contribution to postage), and you can order them here.
You can also help us publicise the Wee Blue Book. We've already published designs for business cards, and readers have already made their own posters like the one below, which have appeared all over Edinburgh. (Obviously we urge people only to post home-made materials where it is legal to do so.)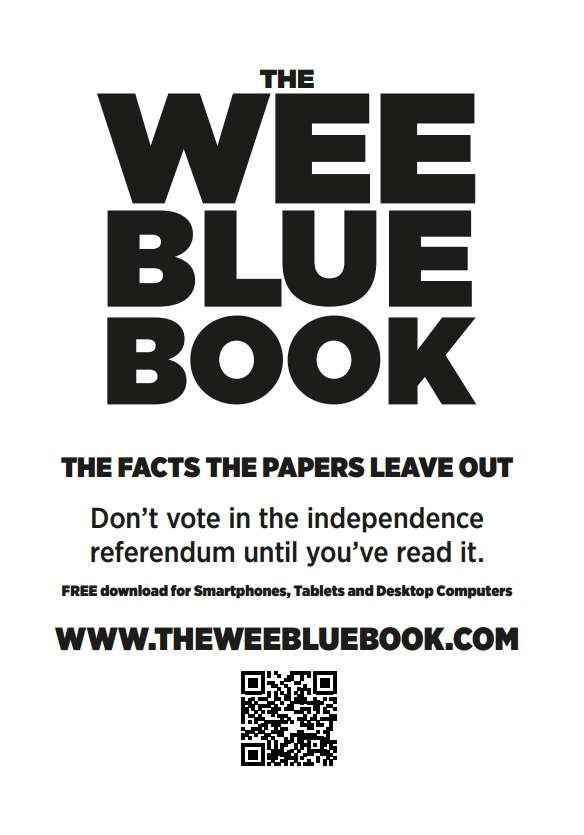 We're not going to take ALL the credit for recent shifts in the polls, of course, but if you study the available evidence the SCIENCE conclusion is inescapable: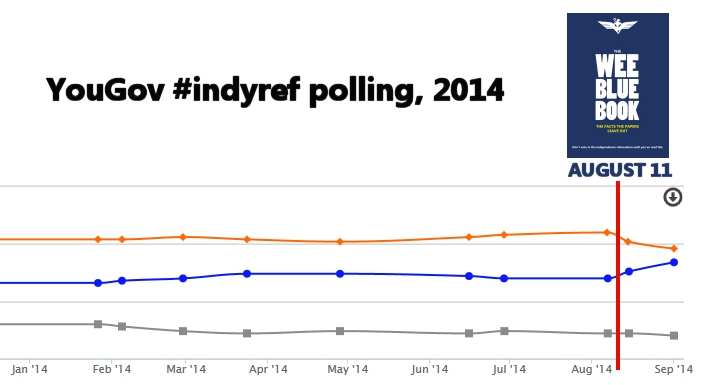 So let's keep getting stuff out there, folks. Something's working.