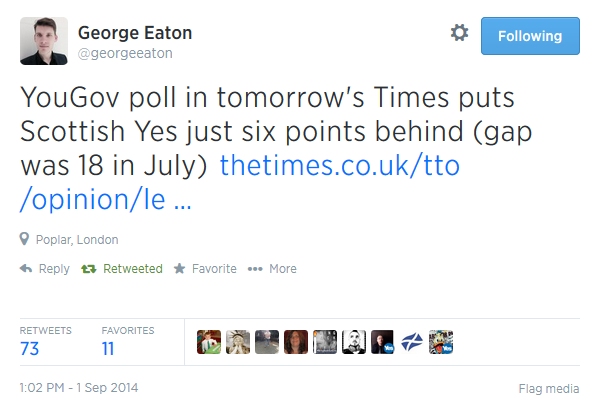 The rather sour Times leader linked in the tweet doesn't actually specify the numbers, and the poll isn't officially released yet as we write this, but we'd been hearing rumours of a Y47 N53 (excl. DKs) for a little while beforehand, so it looks like they were true.
Less than a month ago, YG stood at Y39 N61. If these numbers are confirmed, that's a colossal 8% swing in three weeks, from the most No-friendly pollster around.
Game, as they say, on.