Remember that time, barely over a decade ago, when the readers of the Scottish Daily Express came out for independence despite national polls only showing support in the 20s, the paper sold over 80,000 copies a day (now just 38,000) and Severin Carrell of the Guardian reported that it was about to adopt independence as its official position?
(Which we don't think ever actually happened.)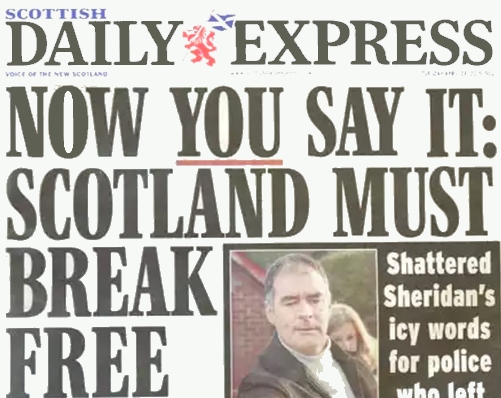 Because nothing is weirder than Scottish politics.
Still, just goes to show, eh?