Another letter from the government. Sounds a lot like the others.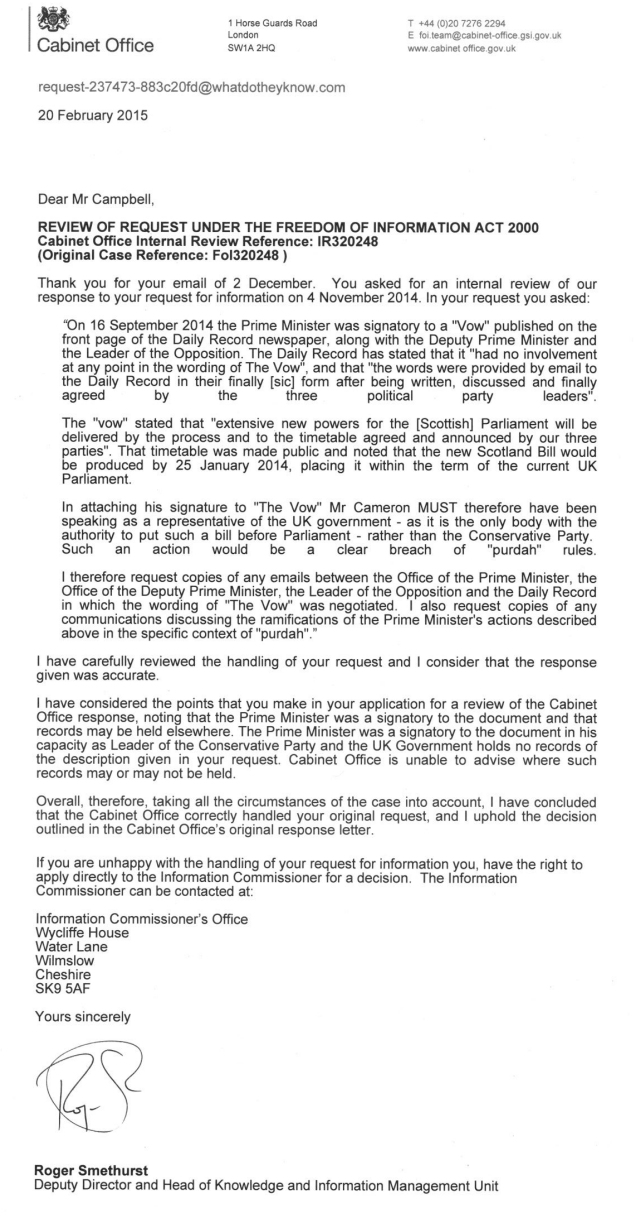 We're starting to feel a bit sorry for "The Vow". Nobody wants to accept responsibility for writing it. Nobody will even admit to having heard of it. Doesn't ANYONE want the credit for saving the Union?
The response above is total nonsense, of course. The "new Scotland Bill" was put before Parliament by HM Government (to be precise, the Secretary of State for Scotland), not as a Private Member's Bill. The Prime Minister can only have signed it as the Prime Minister, not merely a party leader, which would break "purdah" rules.
But for some reason the people of the UK are not being permitted to know how it came about. What we do know is:
1. The three party leaders "contributed to the wording".
2. The Daily Record denies having any input whatsoever.
3. A Tory MP said in the Commons that the vow "was made without the authority or agreement of Parliament" and that it "certainly cannot be relied on".
4. And the government insists it knows nothing and has no record of ever seeing it, even though it's followed the Vow's timetable to the letter.
We'll stay on the case, readers. But it's not looking good.