Unlike the Hulk, this site very much prefers Andrew Tickell (previously Lallands Peat Worrier) when he's angry, as opposed to his rather more customary appearance these days as a hearty and affable chronicler of life from the cosy perspective of someone embarking on a lifelong career in Scotland's well-fed academic/media/legal elite.
He's on fine fettle as the former in The National today: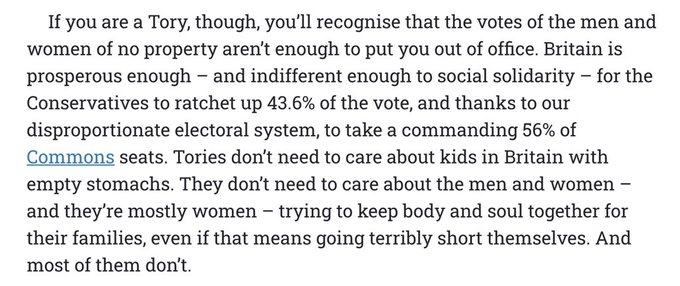 The paragraph above is unfailingly true. But if Tories don't even care about being seen to starve hungry children – just about the most monstrous, inhuman thing imaginable, as Tickell notes in cold, eloquent fury – it completely escapes our understanding why a substantial proportion of people still appear to believe they'll give Scotland a second referendum out of some sense of morality and decency, just because they'll have lost yet another election in a country that hasn't voted Tory in the best part of 70 years.
We're running out of time. We need a better plan.