We haven't seen this published anywhere else, so we may as well do it. We dropped a brief line to the Joseph Rowntree Reform Trust a few days ago querying their award of a £50,000 grant to disgraced lying MP Alistair Carmichael, specifically in the context of the fact that their own website expressly excludes grants for "legal fees".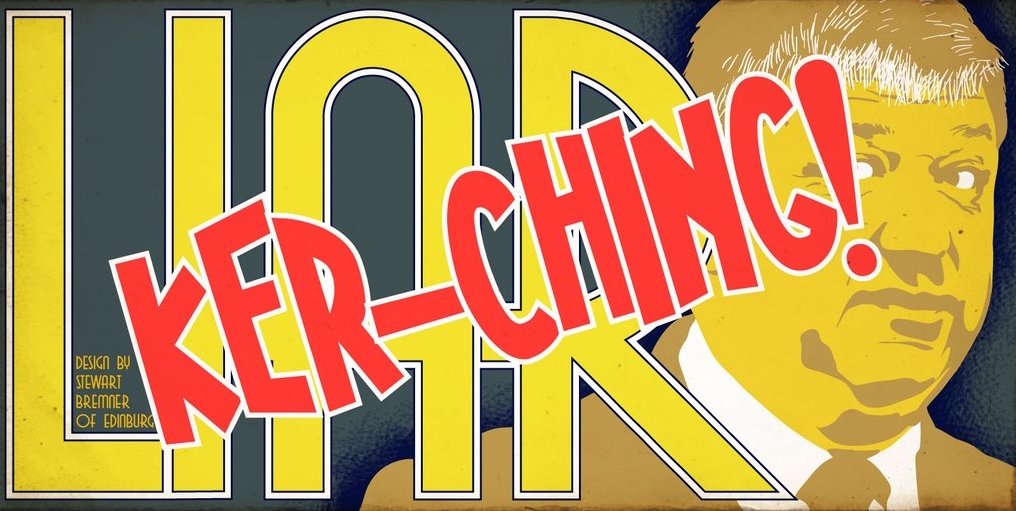 Below is their response, which we received today.
Thank you for your email regarding the Trust's grant to Alistair Carmichael MP.

The Trust's position is articulated on our website, along with some answers to common questions. Doubtless you will note a decision in this area comes down partly to whether someone who has defended themselves successfully in court should nonetheless find themselves the subject of financial ruin.

On balance, our Directors decided this would be a disproportionate consequence of the case. Considering these circumstances, they decided it was reasonable to provide some assistance to someone who, despite his serious and acknowledged errors of judgement, has undoubtedly done a lot of good for his constituency, for Scotland and for the United Kingdom.

While we recognise that you are unlikely to agree with the Trust's decision, we are sure you will be aware that the Joseph Rowntree Reform Trust Ltd. is not a charity, and is therefore able to make grants for political and campaigning purposes, as it sees fit. For clarity, it may be helpful to know that the guidelines on our website are there to guide applicants. Directors are, however, free to make any grant they believe to be warranted.

The Joseph Rowntree Reform Trust Ltd. is also completely separate from the other organisations named after our founder, Joseph Rowntree, and has made clear throughout that they have not had any role in making this or any of our other grants. Our boards, priorities and governance are all totally separate.

I apologise for this impersonal response but we received a large number of emails on this matter and I am not able to answer them all individually. The Trust has only a very small office team whose time is spent on assisting the many democratic reform, human rights and civil liberties organisations supported by the Trust. I am sorry but I am not able to enter into further correspondence on this issue.

Thank you again for writing.

Yours sincerely

Tina Walker

Trust Secretary
"We're Lib Dems, we do what we want" would have been shorter, as would "Nobody likes us, we don't care". But there it is.