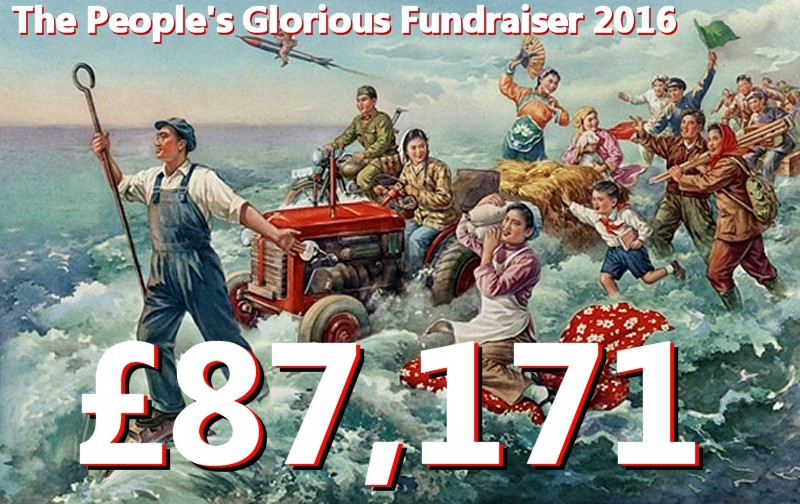 Not for the first time, readers, you've blown us away. We were apprehensive about this year's Wings fundraiser, for a variety of reasons. There's no referendum on the horizon, the Holyrood election currently looks like a foregone conclusion, we said we still had money in the kitty, and of course we spent much of the last year methodically enraging various groups like "Rangers" supporters and Gaelic speakers one by one.
But despite all that, at the official close of the appeal at 7.00 this morning, the grand total – and it really is grand – was a whopping £87,171.
(Including, as always, "offsite" donations from people who for one reason or another couldn't use Indiegogo or PayPal and sent us cheques, direct bank transfers etc.)
It should go without saying that the future of Wings Over Scotland is thereby secured for another year, which will presumably be welcome news for the 309,088 unique visitors who came to the site in March. But, um, we've just said it anyway.
As ever, we'll endeavour to put your money to good use. Should a second indyref loom quicker than expected as a result of a Brexit vote, we've got a decent warchest ready for it. (We also need to think in the near future about the Wee Black Book, and whether we print it with the fighting fund or sort out something separately for it.)
But for now, all we have to say is "thank you".