We encourage readers to keep an eye out for the soon-to-be-released work of the Scottish Research Society. You won't have heard of them before – they're only three months old, with just 48 "likes" on Facebook – but they've already amassed some serious funds and have registered as campaigners for No in the referendum debate.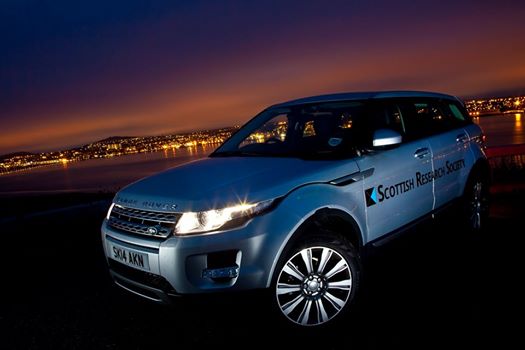 The society's website notes that it "was formed on May 6th, under the Act of 1854, permitting Scientific and Literary Societies to be set up to inform and educate the public on social, economic and scientific matters."
It goes on to add that "the material contained in the Society's works, is used to provide accurate and informed commentary on aspects of the issues relevant to the question of Scottish independence. The Society is not a campaign group, but an organisation seeking to inform and provide balance."
So that's an interesting start.
The site never quite manages to get round to explaining how it can square not being a campaign group with simultaneously noting that "the Society is registered with the Electoral Commission in Scotland, as a pro Unionist group" and publishing articles with such academically-rigorous and balanced titles as:
"When did being a proud Scot and a unionist become a dirty combination?'
"Would you gamble with one million jobs?"
"Economic plans – What economic plans?"
"All Scots will Pay for Salmond Airport bribe"
"Salmond wants to have his (pound) cake and eat it too"
and the cheerfully optimistic "Scotland, a sitting duck for terrorists".
It's run by marketing directors Hamish Cameron Alldridge and Elaine MacKenzie Grossart (who are also partners in Namaste Partnership Ltd – a business and events promotion company where interestingly Hamish has his directorship registered in the name of Hamish Cameron rather than Alldridge).
The group (which isn't a group) was able to raise £74,747 in donations in the last few weeks, via a one-off donation by Staffodshire based JCB digger tycoon and Tory donor Mark Bamford, who has given over £2m to the party and coincidentally happens to be a board member of the Conservative Foundation set up by Margaret Thatcher and John Major to "strengthen the financial future of the Conservative Party".
Unlock Democracy notes that:
"Despite having donated over £2million to the Conservative Party, JCB Research, a private company within JCB, which has never formally filed accounts, is reportedly worth only £27,000."
We look forward to seeing the results of Mr Bamford's largesse.