So first of all there's this (click pic for full story):
…in which the figures appear to show that Iceland's policy of imposing justice and imprisoning the greedy bankers who caused the world financial crash – rather than just shovelling money at them and letting them carry on robbing everyone – actually saw its economy recover at least as well as anywhere else's.
But then things get more complicated.
Because THIS story in today's Sun: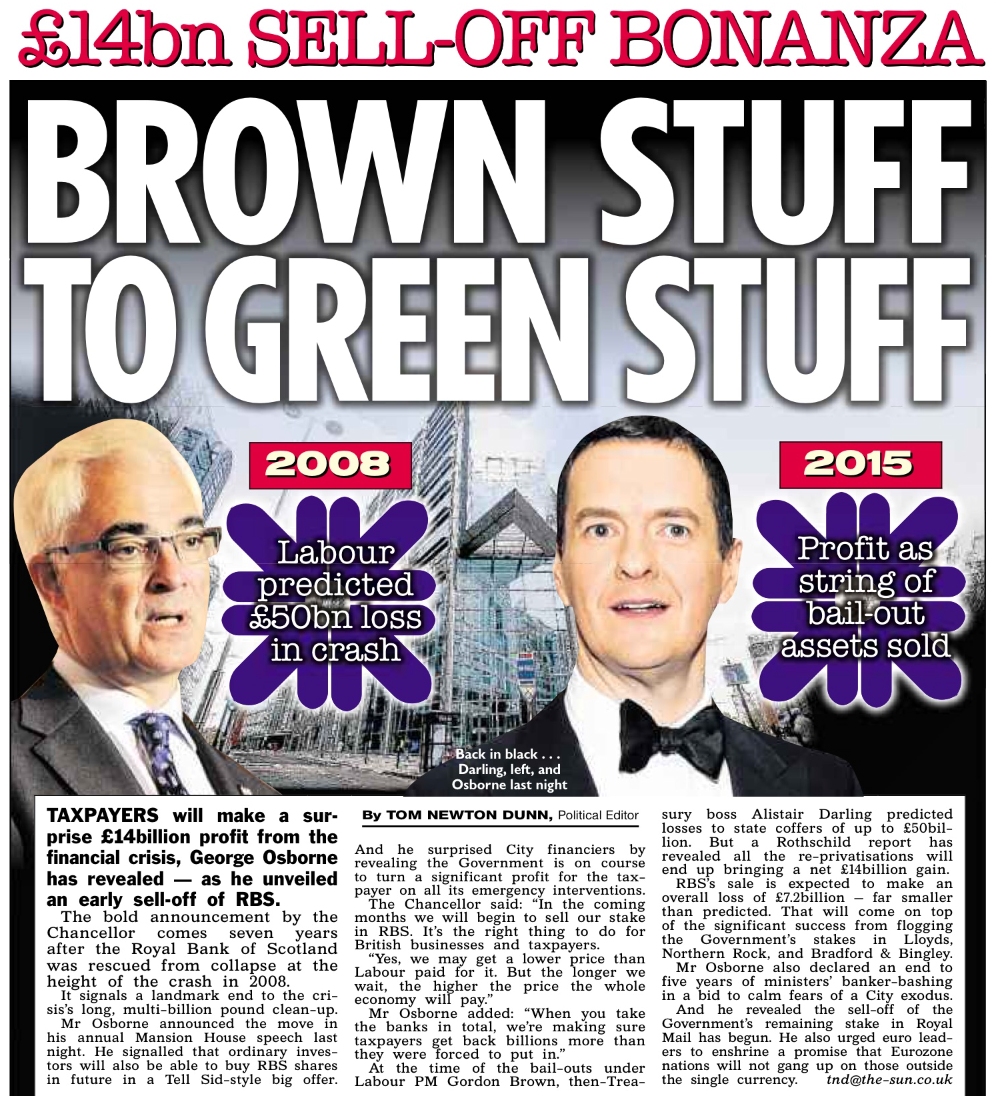 …sees the Conservative government claiming that the last Labour government's bailout of the banks with public money is going to result in a huge £14bn profit to the taxpayer by the time they finish re-privatising the currently largely state-owned institutions over the next few months.
(Even despite the fact we'll apparently lose £7bn on RBS, which raises the question of why we're selling it now at a huge loss when everything's supposedly on the way to recovery and getting better every day, but that's another issue.)
So that's great news, right? Not only does the "bonanza" completely remove the need for another £12bn in brutal welfare cuts, it also leaves a couple of billion on top to spend on sweets or something.
Readers might therefore be puzzled as to why we still then need to attack some of the most vulnerable families in the country – many of them the same "hard-working" people both parties constantly lionise at the expense of "benefit scroungers" – and sell off the nation's most cherished possessions, massively against the wishes of the electorate, for a measly few hundred million quid.
We know we are.