For a party which insists the last thing it wants is a second independence referendum, it's rather odd that the Tories are doing everything in their power to turn next month's council elections into exactly that.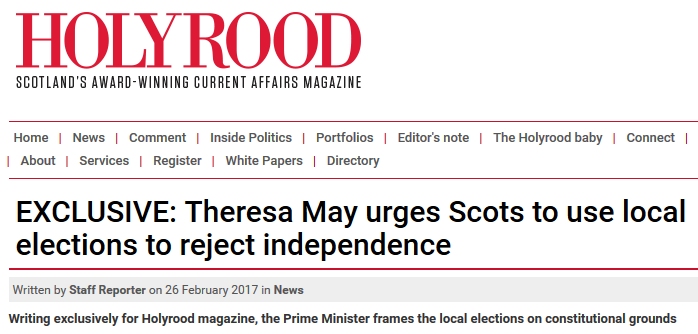 Still, let's do our bit to help them out.
This site is actually of the rather old-fashioned view that council elections should be decided on council issues, and that the best thing to do is vote for the candidates and parties with the best policies and track records in your local area. (As ever, it's not our place to make suggestions as to who that might be. Vote for whoever you want.)
However, all three Unionist parties appear to want to make the elections a plebiscite on the constitution instead, and so are campaigning almost entirely on independence, even though councillors can neither instigate nor prevent a referendum. In fact, in the last month we've barely seen a leaflet or broadcast or interview from any of them that mentions anything but independence.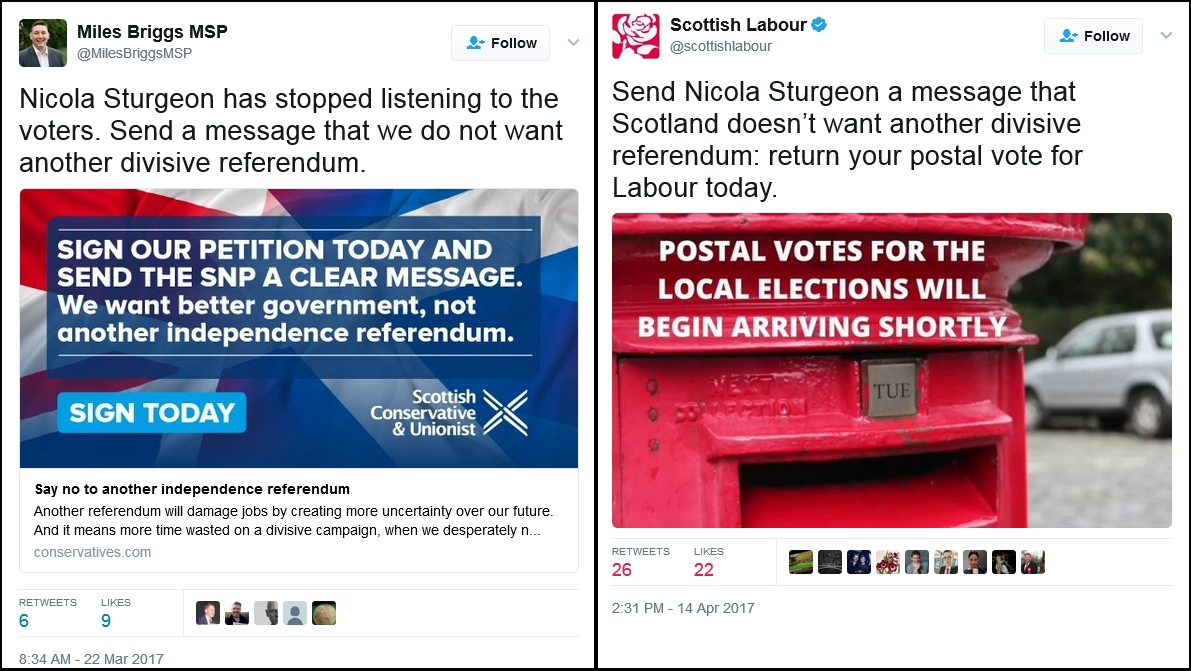 So how should Yes supporters vote in such a scenario? The STV voting system is impenetrably complicated to explain, but incredibly simple to vote in: you rank every candidate on the paper in order of preference – 1, 2, 3, 4 etc.
We should note that you're not obliged to do so – you can simply mark a "1" beside your favourite candidate and leave it at that. But the short version is that if you do, you make it much more likely that Tories will get in and use the election of their councillors as "proof" that Scottish voters are opposed to independence, and as ammunition for Theresa May's attempts to block a second referendum.
Numerous other sites have written articles in depth explaining exactly why that will be the effect. Read those if you want to fully understand the finer mechanics of it – we endorse all the blog posts linked in this paragraph. But the bottom line is the same in all of them, so we're going to keep the message short:
RANK EVERY SINGLE CANDIDATE, WITH ALL THE PRO-INDEPENDENCE ONES AT THE TOP, AND PUT THE TORY/TORIES LAST.
(If there are non-party candidates – confusingly called "independents" – standing, rank them according to their views where known. If you can't find out anything about them, treat them with maximum suspicion and rank them as low as possible, above only the Tories. Many so-called "independents" are actually Labour and Tories in disguise.)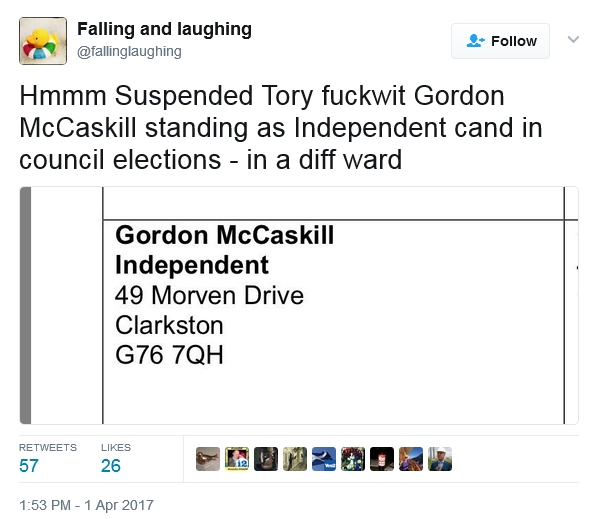 Still not quite sure? Well, the Tories already understand how the system works and are advising their supporters to do the exact same thing, except in the opposite order: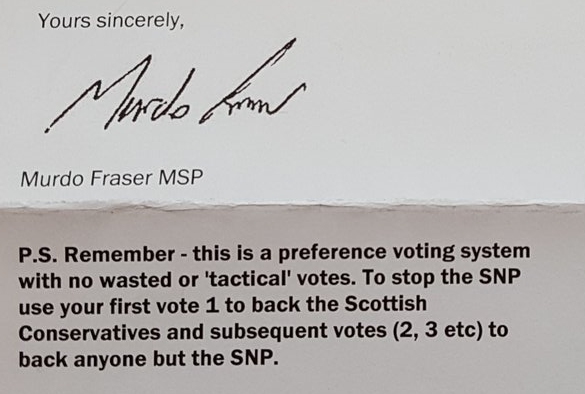 And that's all you need to know. If the council election is going to be used as a proxy indyref and you want to win it, don't leave any boxes blank. It's that simple. Anyone who tells you otherwise – and rather alarmingly that includes some SNP campaign organisers – just doesn't know what they're talking about.