Readers, we'd like you to meet Steven MacGregor. He's the chap on the right of this pic, taken last Monday while campaigning for the Tories in Ochil & South Perthshire with party leader Ruth Davidson, just a foot or so away from him.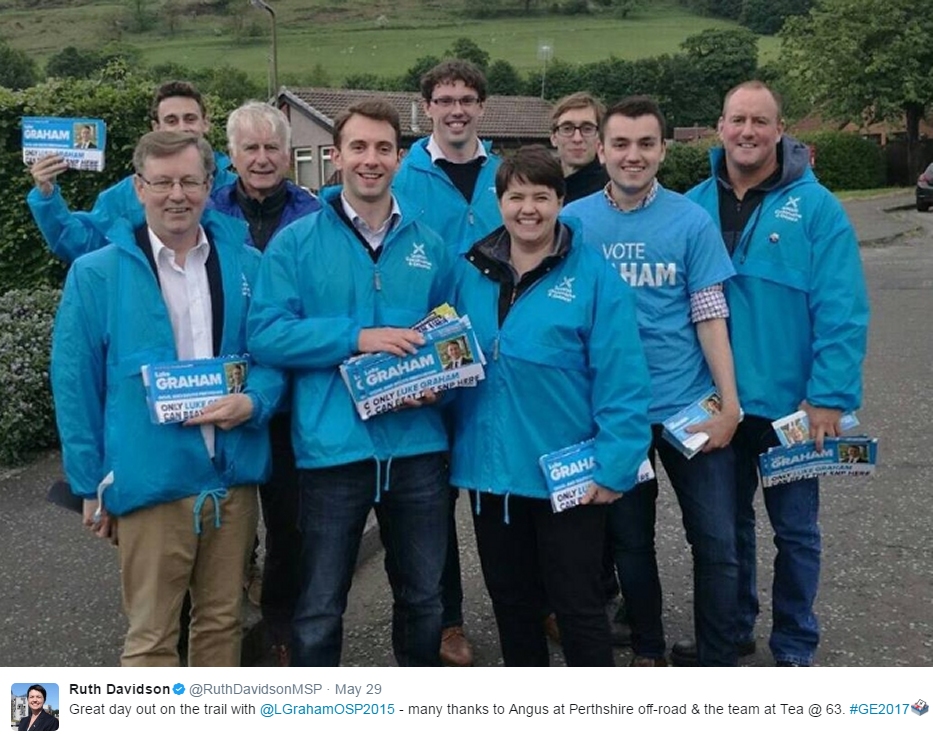 He likes the England rugby and football teams, Jeremy Clarkson, AC/DC, the British Natural Bodybuilding Federation, and Oliver Mundell. He seems a lovely chap.
He's very active with the Tories in Stirlingshire.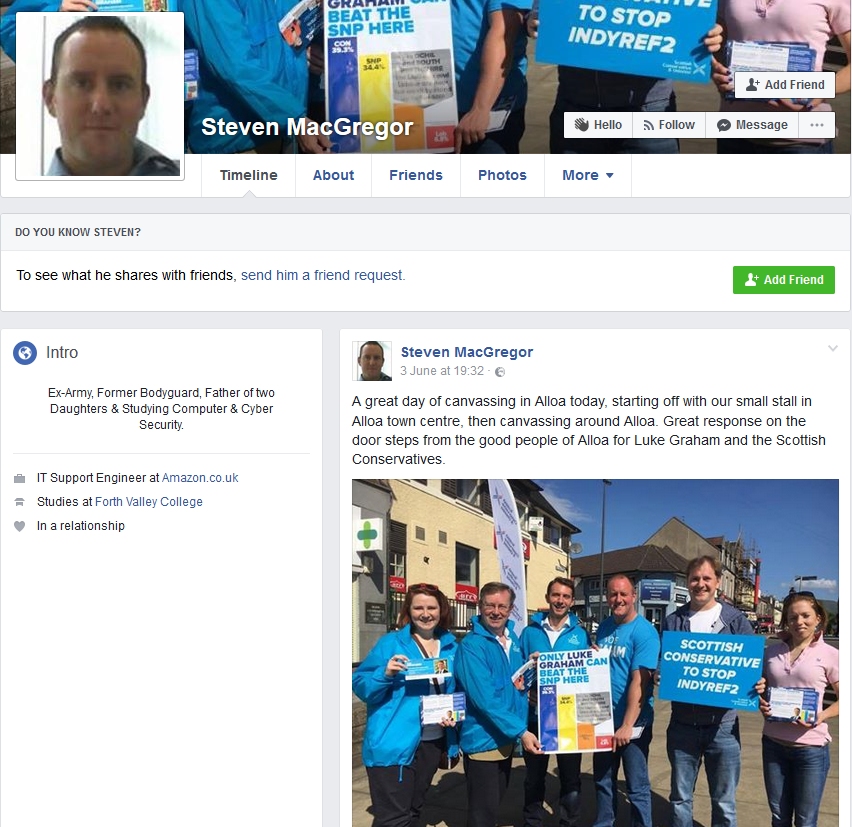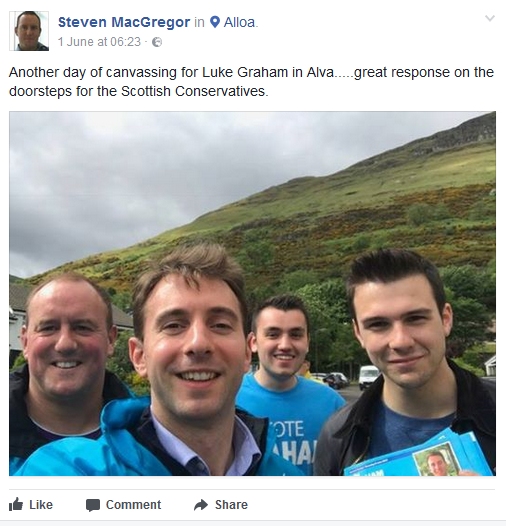 He's popular with both the O&SP candidate and the local Tory MSP.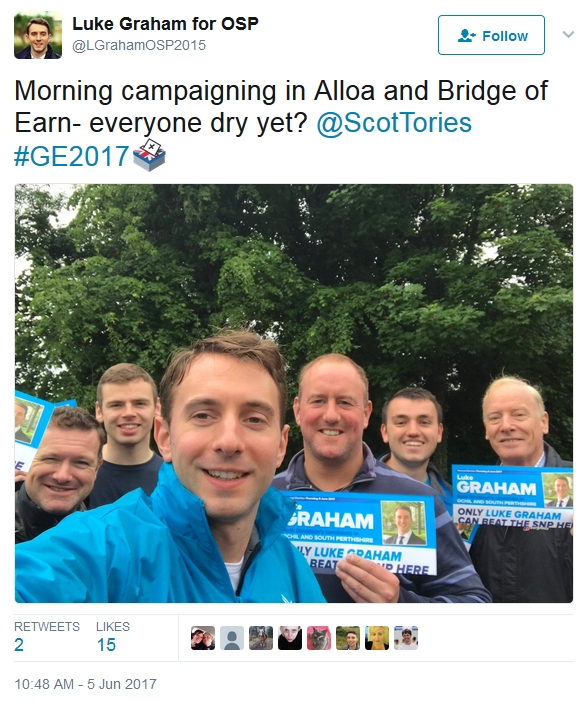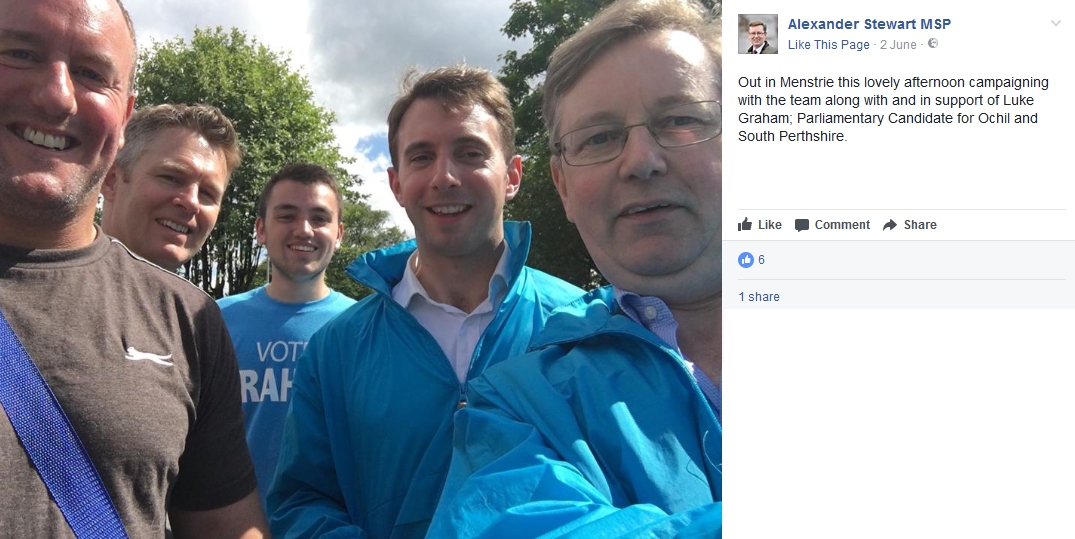 This is him with ex-partner, Jane Miller. You'll see why that's relevant in a moment.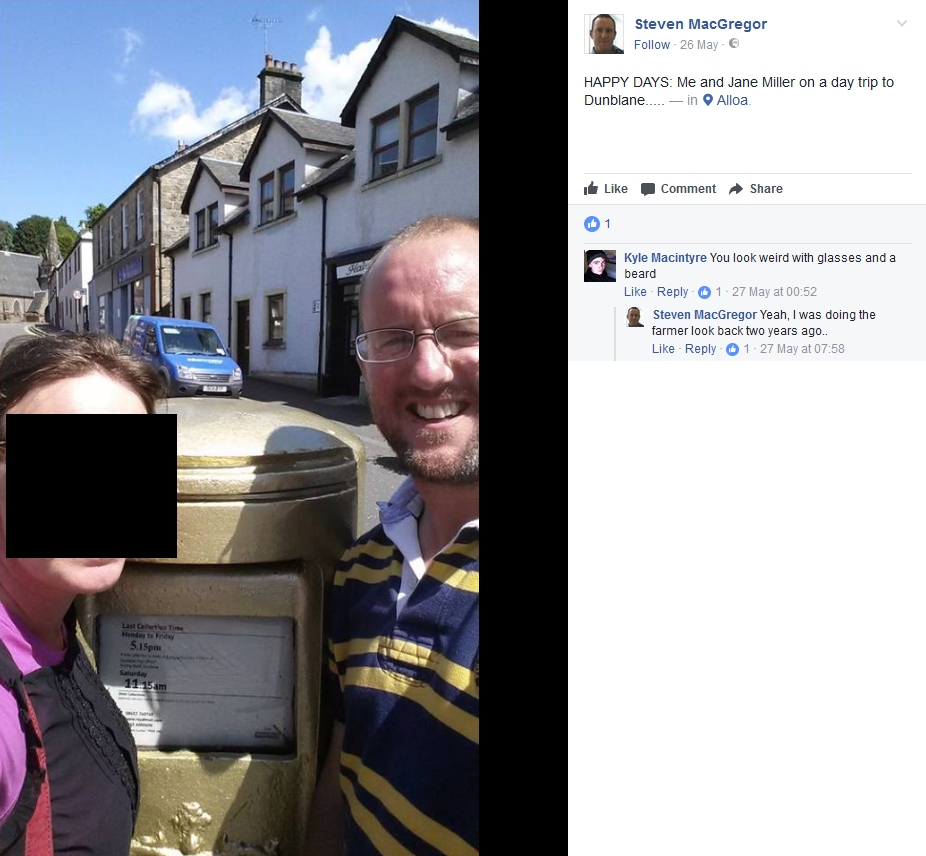 Because an alert reader thought you'd like to know a little more about him.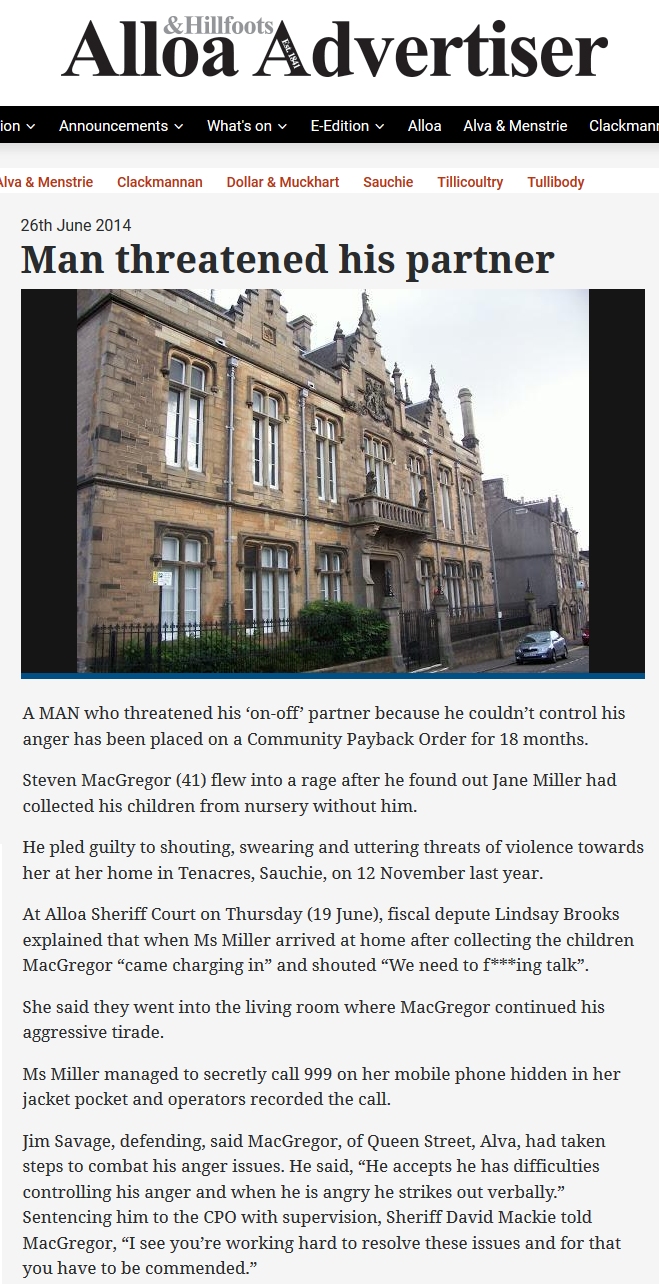 But despite the Sheriff's encouragement, and after more than four years, it seems that Mr MacGregor's anger issues still aren't quite under control.

We must admit, we're not absolutely certain whether campaigning with the Scottish Tories technically counts as "community payback". But if it does, then as a racist and homophobic domestic abuser with a long track record of numerous different strains of bigotry he'll definitely feel right at home with many of the rest of the party's activists and elected members. (Particularly in the Stirling area for some reason.)
On Monday, the Times reported that Ruth Davidson has developed "a fairly thick skin" in order to deal with homophobic abuse: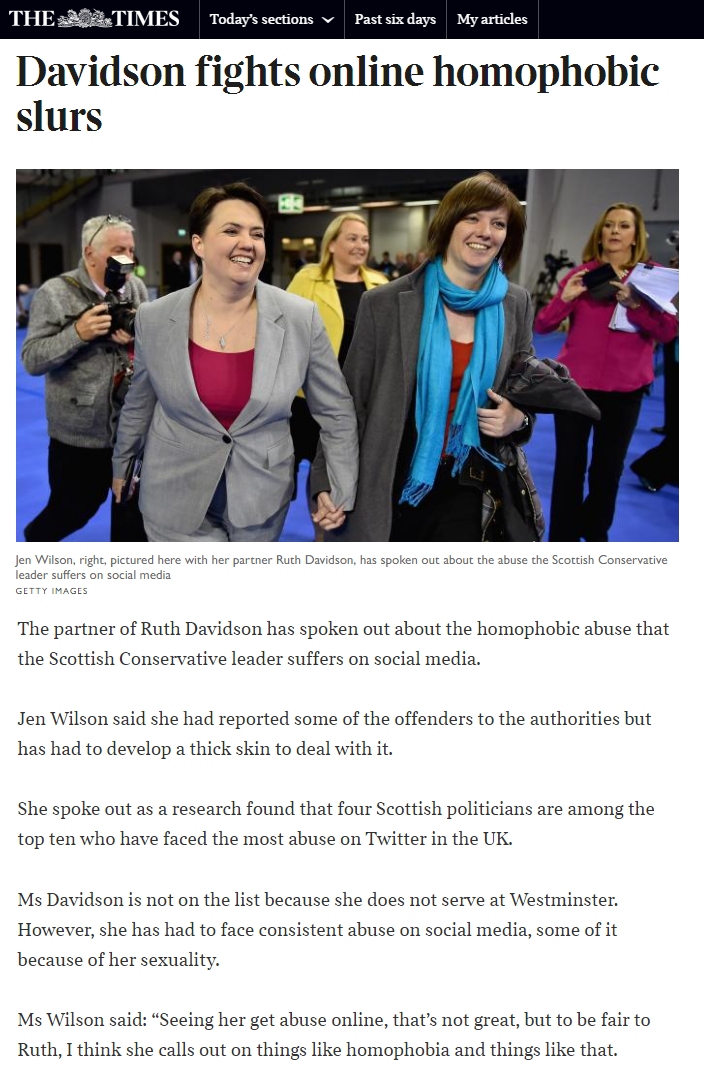 We trust she had some earplugs in the previous week.