The great frustration of the current Brexit shambles is that we're being told there are no viable options. But that isn't true. This site has already put forward one perfectly workable proposal, and here's another.
Before the 2014 referendum on Scottish independence, Scotland was told that if they left the UK, they would automatically leave the EU, leaving the rUK as the successor European state.
Scotland, it was said, would be cast out of Europe, immediately and automatically and without negotiation. Brussels agreed with Westminster on this interpretation.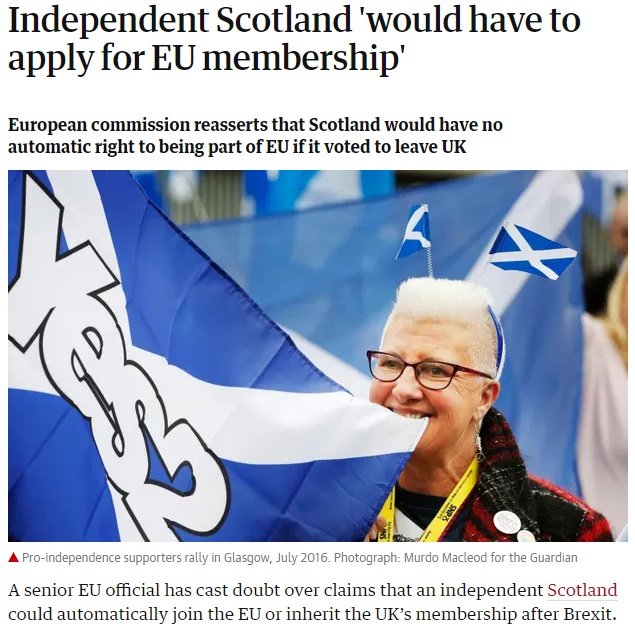 This outcome of independence was said by Westminster sources to be a legal certainty, with no possibility of avoiding the consequences of being bounced out of the EU. The EU could not rescue Scotland and no treaties would exist to do so.
And that leads to a logical conclusion: if England (and perhaps Wales) decided to leave the UK instead of Scotland, leaving Scotland as the successor state in the EU, the same would be true.