Eternally angry Conservative MSP Adam Tomkins has been even shoutier than usual this week, purple-faced with rage about the fact that the SNP has decided to spend some of its own money (not taxpayer cash) asking people for their opinions.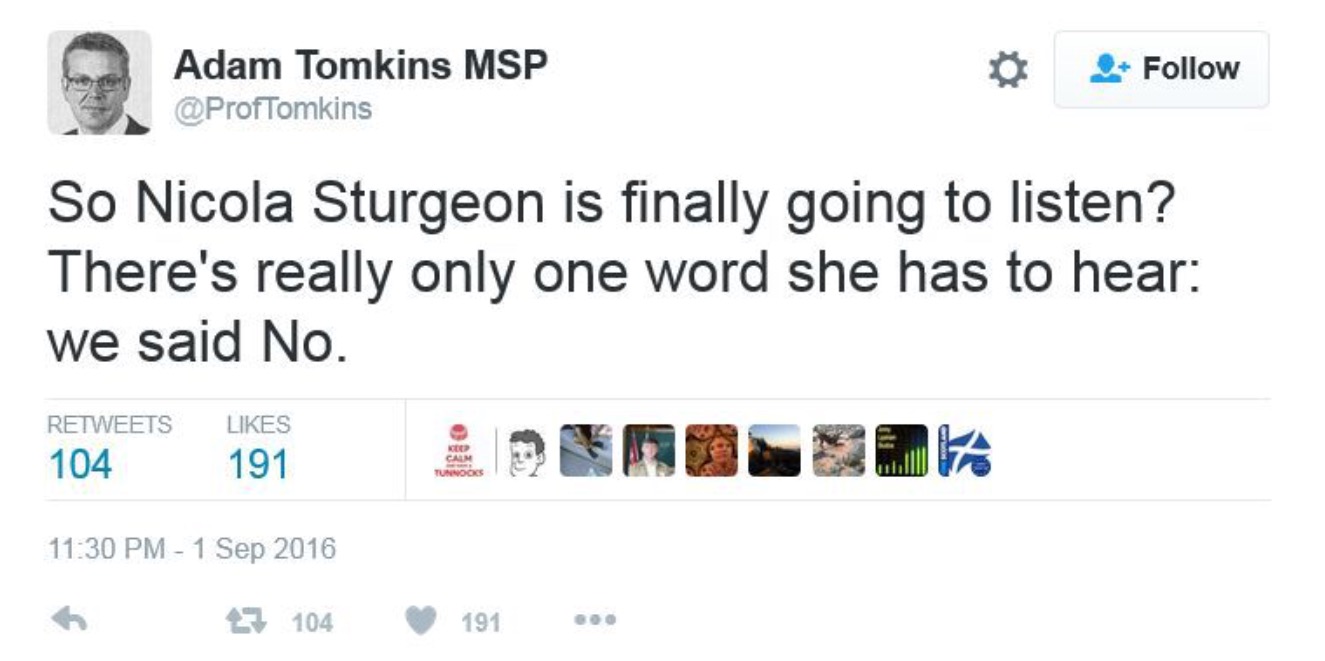 It's a curious argument from a member of a party that's been rejected in successive elections in Scotland in 1964, 1966, 1970, 1974, 1974 again, 1979, 1983, 1987, 1992, 1997, 1999, 2001, 2003, 2005, 2007, 2010, 2011, 2015 and 2016, but keeps turning up and barking orders anyway. You'd think the first 50 years might qualify as a hint.
And there's one more awkward fact the crotchety former republican glosses over:
Glasgow said No to you, Professor. And that's a very polite way of putting it. You got barely more than a quarter of the votes of the winner in your constituency, and less than half the votes of the runner-up, even though Labour's vote was imploding.
Glasgow Anniesland, in the vernacular of the region, told you unambiguously and very resoundingly to GTF, just as Glasgow and Scotland has been doing to your party for generations. When are YOU finally going to listen?