Not to discuss the UK government's Brexit impact report on Scotland, of course. Not a single senior Scottish Tory will face the media about that, having all viciously rubbished the Scottish government's assessment just last month as "scaremongering", even though it turned out to be almost identical to the UK government's version that we're still not allowed to officially know about.
(Some hapless minor goon was dispatched to make a fool of himself today instead.)
But it seems she's got plenty time to go on the radio if it's something important.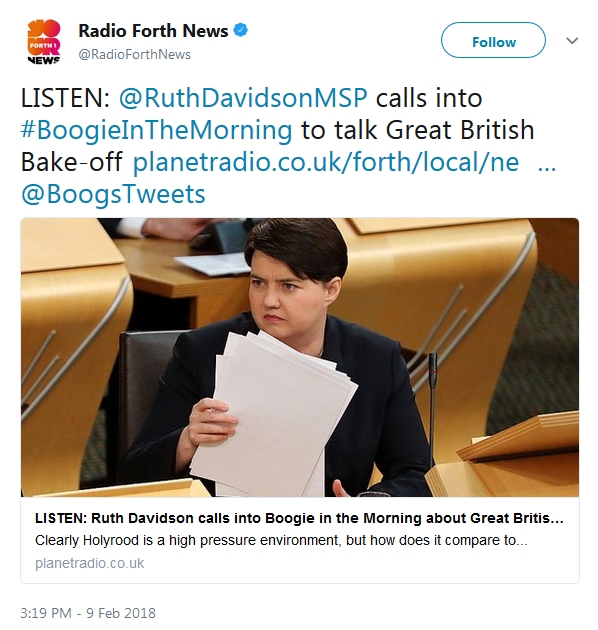 Between that, Kezia Dugdale swanning off to the jungle for a few weeks in the middle of a Parliamentary session, and Douglas Ross squeezing the occasional bit of MSP work in between linesman gigs, it's getting harder and harder to keep a straight face when the opposition go on about the SNP sticking to the "day job".