This is a tough time to be writing analytically about Scottish politics, and for once we have a degree of empathy with our fellow journalists in the mainstream press. Very little worthy of discussion is actually happening, yet there are still pages to fill. Perhaps we should have taken a month off rather than two weeks.
That's not to say that nothing NOTABLE is happening. The SNP more than tripling its membership in a month to the point where it may well be four times that of the three Unionist parties put together, for example, is a remarkable event, but there's very little worthwhile to be said about it other than observing the simple fact. Nobody knows who these new members are, why they joined or what they want, and anyone speculating about it is just filling space with the sound of their own voice for the sake of it.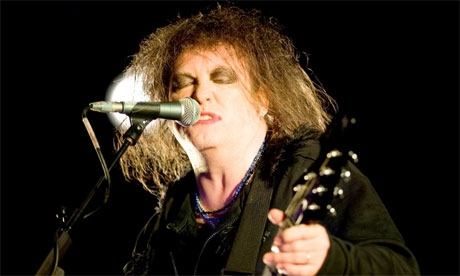 Similarly, discussing the Smith Commission report is mostly a pointless exercise. Its conclusions will be based on the submissions of the three Westminster parties – we can all, surely, discount the idea that any significant amount of the SNP's contribution will be included – and those have been known since March.
And in any event, as we noted at the weekend, the Commission's report will be an irrelevance. It'll be followed in short order by a general election, and whichever party takes the keys to 10 Downing Street will not be bound by its conclusions. If the eventual devo package reflects the Commission's findings it'll be by pure electoral coincidence – if the Tories get in they'll implement the Strathclyde Commission, and if it's Labour it'll be "devo nano". (Why would either of them, having just won an election, voluntarily and needlessly compromise on their own preferred plan?)
So what to talk about?
The newspapers have been reduced to reporting gossip and tittle-tattle. Jim Murphy either will or won't replace Johann Lamont as Scottish Labour's pseudo-leader. Lamont's predecessors Henry McLeish and Jack McConnell are bemoaning yet again (accurately) that Labour doesn't know what it stands for beyond hatred of the SNP, but have no actual suggestions of their own as to what that ought to be.
(Don't hear much from Wendy Alexander these days, do we?)
The Sunday Post recently plumbed the depths of trying to whip up outrage over an MSP having a hundred-quid dinner on expenses, or others staying in something other than a windowless orange EasyHotel when on government business in London. (We can't help but ponder that these sorts of stories are motivated chiefly by bitter hacks who used to have their own nice expense accounts but don't any more as newspaper budgets are screwed down ever tighter due to plummeting sales.)
Internet media's been barely any better, largely occupying itself with fundraisers to open cafes and awareness workshops, or build wish trees, or hire full-time community arts correspondents, or (with admirable chutzpah) pay people to go on nice European holidays. Some, with touching optimism, have even sent their own submissions to the Smith Commission, where they'll serve a vital purpose mopping up coffee spills. Others have agonised over the Commission's outcome, as if it matters (see above).
But there's one topic that's gone curiously unexamined amid the orgy of trivia and agonised introspection about the future of Scottish Labour. It's a subject that appears to concern nobody in Scotland except this website and the Labour MP for Glasgow South West, Ian Davidson. Because while everyone's banging on about abstract "powers", nobody seems to be asking about the money.
If a new devolution settlement ever arrives, there are in real life only two possible outcomes of it. One is that Scotland will have to raise more of its own taxes and the Barnett Formula will apply only to the residual block grant from Westminster – meaning that Scotland will lose billions of pounds and be forced into massive cuts over and above those already coming down the line – or it'll have to raise more of its own taxes and the block grant will be increased to ensure that there's no loss.
The latter outcome, of course, would make the devolution of new powers a complete waste of time and money, particularly from the UK government's perspective (the only one that ultimately counts in the context of devolution). And the former would be a financial catastrophe for Scotland on a scale never seen before. The Scottish Parliament has never seen a budget cut on any sort of comparable scale to that which the uncompensated full or partial devolution of income tax would cause.
Readers of Wings Over Scotland will of course be wearisomely familiar with this line of analysis – we've been going on about it for almost a year now. What we don't understand is why nobody except us and Ian Davidson is talking about it.
The administrative infrastructure of taxation is a subject of little to no interest for normal people, and nor should it be. What they DO care about is whether their public services are butchered because Holyrood's purse is suddenly £4bn or £5bn or £7bn light, depending on which devolution plan is implemented.
We'd be a lot more confident about the future of Scotland if anyone else was at least asking those blindingly obvious questions, rather than wittering on idiotically about whether Fergus Ewing had the prawn cocktail or not.