This was the Scottish Tories two years ago, when Scotland's economy registered a small downturn for a single quarter, which was definitely the SNP's fault: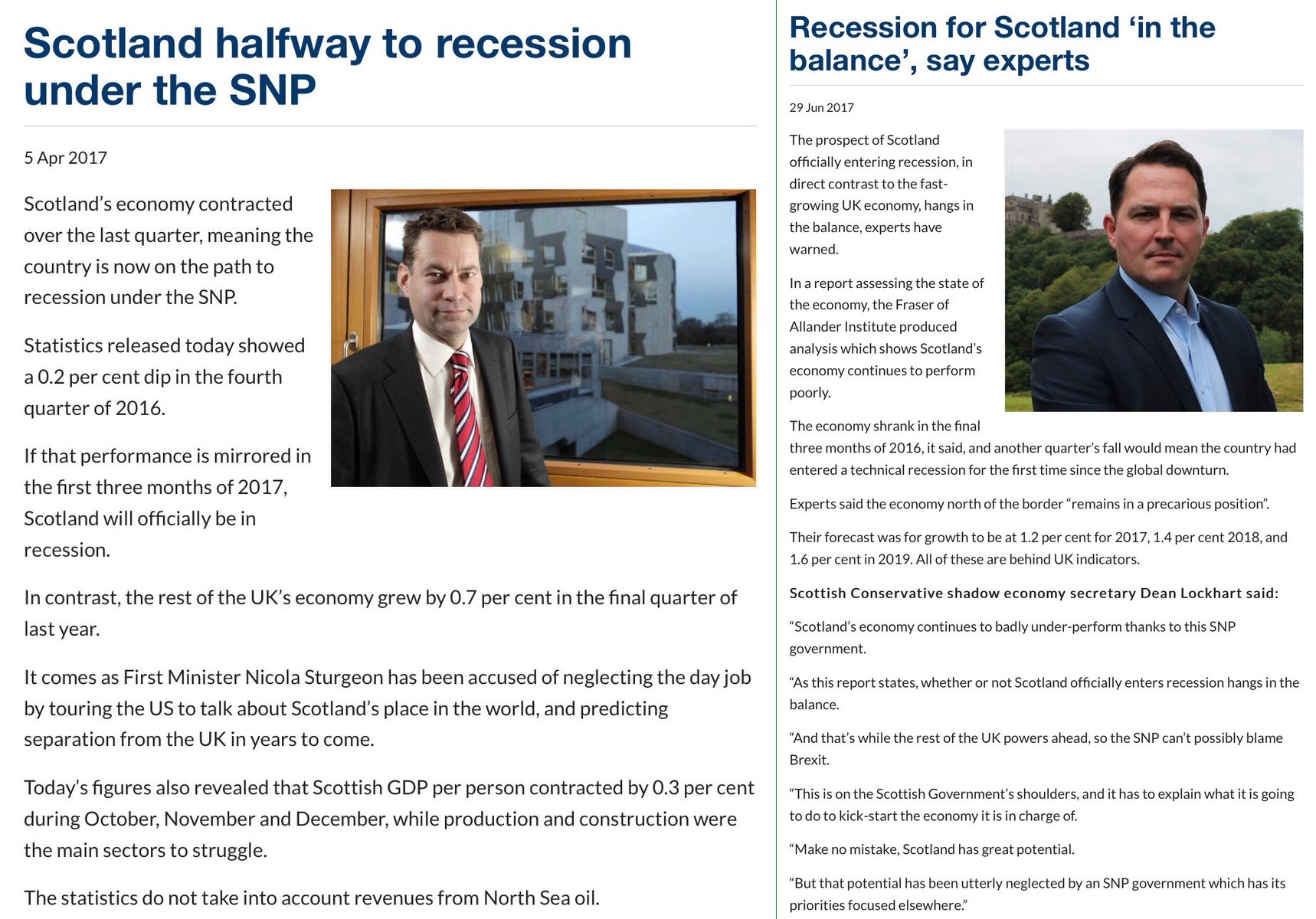 Shall we find out what actually happened, readers?
We're pretty sure there must be a statement from Murdo Fraser and Dean Lockhart due out any second now, proclaiming how the new figures show how strong Scotland's economy is as a part of the UK, and how independence would put that at risk, but we can't find it on the party website yet. We'll bring it to you as soon as it appears.