If you've ever found yourselves in a situation where you're dating someone from the hardcore militant wing of vegetarianism, readers, you'll know that their life – and by extension yours – quickly becomes defined by what's missing.
Whether shopping or going out to a restaurant or a surprisingly large number of other things, hazards you'd never previously imagined loom menacingly everywhere. Veggie "beanburgers" often apparently contain unadvertised cheese, innocent-looking sweeties turn out to be glazed with beeswax, and so on.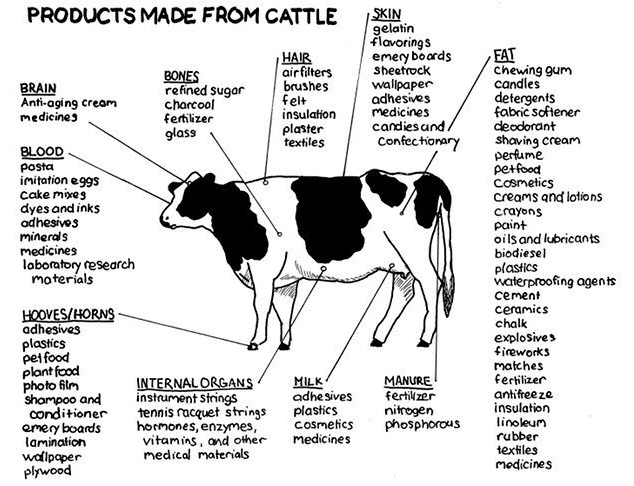 But soon you familiarise yourself with the "everything-free" aisle in supermarkets, where much more expensive facsimiles of normal foodstuffs – now bereft of dairy, gluten, sugar and goodness knows what else – reside, leaving you to wonder over the mysteries of the sinister-sounding unheard-of substances they've replaced them with.
And increasingly, so it is with politics.
"Better Together" put out a press release last night regarding Gordon Brown's speech today about pensions, which we gather will be delivered at some point this evening in a secret location to a small, hand-picked and carefully vetted audience of local Labour Party activists and old folk there for the free tea and biscuits.
It is, in its fashion, a masterpiece. Allow us to present some highlights:
"Brown will open two new fronts in the referendum debate on pensions using unpublished internal Department for Work and Pensions (DWP) figures he has been given that show the cash benefit to Scotland as he campaigns to 'keep our pensions British.'"
Hang on – "figures he has been given"? Given by whom? Who in the government is handing out unpublished reports to opposition backbenchers? And why are these figures unpublished anyway? Don't we have a right to know?
"First, figures show that as Scottish pensioners numbers rise from one million to 1.3 million, the UK will pay the escalating cost of Scottish pensions that will rise from a £425million-a-year extra benefit to a £700million-a-year extra benefit over the next two decades."
What's an "extra benefit"? Extra relative to what?
"This is because while Scotland pays eight per cent of UK National Insurance, it receives upwards of nine per cent of the benefits."
What is the word "because" doing in that sentence? How is one of those things the cause of the other? We've read the passage over and over and can't see the link.
Just about everything in those two sentences is dubious in any event. Firstly, Stephen Noon has already explained why the "8% of NI" figure is disingenuous and misleading. Secondly, the figures for pensioner numbers are predictions, not facts. And thirdly, even if the prediction turns out to be correct, £425m x 1.3 isn't £700m, it's £552m. Where did the extra £148m come from?
"Second, the UK will underwrite what is estimated confidentially as a £100 billion Scots public sector pensions bill."
It's not very confidential now, is it? But it's awfully convenient that these figures are "estimated" (by whom?) ones that the rest of us aren't allowed to see and verify.
"The UK will cover Scottish liabilities which are 10 per cent of the UK's total, while Scotland has only eight per cent of the population."
Wait a minute. A minute ago Scotland got NINE percent of something, now it's gone up to TEN. Are those numbers talking about the same thing? Where have they come from? And what's happened to the rest of Scotland's population, which is 8.4% of the UK's rather than 8%? That's around 21,000 people who've just been rounded out of existence in order to make Gordon's figures look a bit better.
"Brown also says that there is a third pensions gain for Scotland, for it would cost around £1 billion for Scotland to administer the first years of a separate Scottish pensions and benefits system once IT costs were included. On top of £720 million running costs, there would be £300-400 million in computer bills, costs incurred he says because of 'unnecessary duplication.' "
He says? Based on what? Do we get to see his working? Will there be a factsheet given out at the speech? And won't Scotland be entitled to 8.4% of the value of the DWP in the independence negotiations? We suspect that'll work out at rather more than a billion quid. Or is Mr Brown working once more on the assumption that Scotland inherits the UK's liabilities and debts, but none of its assets?
"The reason for the higher Scottish payout is that Scotland benefits far more from UK-wide pension credits to top up the basic pension, with £700 million a year paid to 248,000 Scots in credits worth £25 per week to the typical recipient."
Compared to what? What is the definition of "far more" here? If Scottish pensioners are getting £25 a week, what are those in the rest of the UK getting? £24? £2.50? 15p? You can't make a comparison and then only give one side of the figures or they're completely meaningless. And once again, where are these stats coming from?
"And Scottish pensioners receive far more disability benefits. One in four Scots old people – 259,000 – receive disability support, costing £1 billion a year. It is worth an average of £20 a week to recipients."
See above. You can't say "X is far bigger than Y" and then only put a figure to X.
But hold on. 259,000 people getting an average of £20 a week for 52 weeks is £269m, not £1 billion. And 248,000 people getting an average of £25 a week is £322m a year, not £700m. Who the hell's doing Gordon's sums for him, and have we just found the explanation for the financial crash?
"These two measures explain why pensioner poverty has fallen dramatically from 33 per cent of Scots old people in 1997 to 11 per cent in 2010."
What? No they don't. We're not told what constitutes "poverty" or how many people fall into the definition or how far, so we can't possibly use those unsourced, unverified partial assertions to "explain" the effect of 20 quid a week on it.
"So while it costs the UK £1,725 per head of the population for all pensioner benefits, Scotland receives £1,805 per head – a gap of £80 per person that will rise to £120 over the next two decades."
Also, you will meet a tall, dark, handsome stranger.
"As the Scottish pensions bill escalates, social security spending will be rising in Scotland by 3 per cent a year compared with the UK's 2 per cent a year."
Nobody has the faintest idea whether that's true or not, as it's in the future. And it's irrelevant anyway, because it's not the bare numbers that count, it's how affordable the increases are. (Spending in Scotland could rise by 30% a year, never mind 3%, without causing any problems were revenues to rise at the same rate.) Once again, we're only given half an equation and told to accept the result without question.
"By 2030 30 per cent of Scots will be over 60 compared with just over 20 per cent today."
Allegedly. (Also, so what? You don't get a state pension at 60 any more.)
"The bonus matters to Scotland, says Mr Brown, because of the time bomb revealed in the internal DWP review."
Except this "time bomb" hasn't been "revealed", has it? Nobody's seen it except – he claims – Gordon Brown, and he oddly doesn't seem to want to let us see it.
"It shows, he says, how a slow growing Scottish working-age population would otherwise have to bear the rising costs of pensions alone. The DWP internal paper says that 'under the principal migration variant in 20 years time there are projected to be 2.84 working age people per pensioner in Scotland compared with 2.98 in the whole of the UK.'"
Wait a minute. Whose projections are these, exactly? If they're from the DWP we must assume they're UK government projections, and therefore based on Scotland still being inside the UK, still following UK immigration policy, UK childcare policy and any of a host of other policies that could affect the various ratios of revenue vs expenditure.
In other words, they're totally irrelevant to an independent Scotland, which could adopt a completely different set of policies to deal with any demographic change.
Brown's "calculations" also assume, of course, that the Barnett Formula continues as is, and completely ignore the new taxation proposals being put forward by his own party which would radically alter the balance of funding within the UK.
The rest of the release carries on in similar vein, but you've probably got the idea by now. Brown's "intervention" is a series of random, unconnected, unverified assertions based on UK government figures he claims to have seen but which the rest of us can't, and from which he makes claims about the relative sizes of things while only telling us the size of one side.
The former Chancellor, in short, seemingly plans to reel off a dizzying list of numbers, plucked from nowhere, which prove nothing and bear no relation to each other whatsoever. Everything we need to know to check his argument is missing.
It may be enough to fool an audience of bewildered pensioners and swooning fanboys in the English press, but anyone paying even the smallest amount of attention will find themselves asking a series of questions to which, we suspect we'll find from tonight's current-affairs shows, there will be no answers.