Nicola Sturgeon attended a meeting of the SNP NEC yesterday.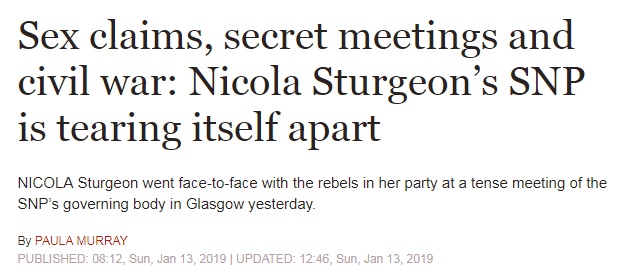 Or maybe she didn't.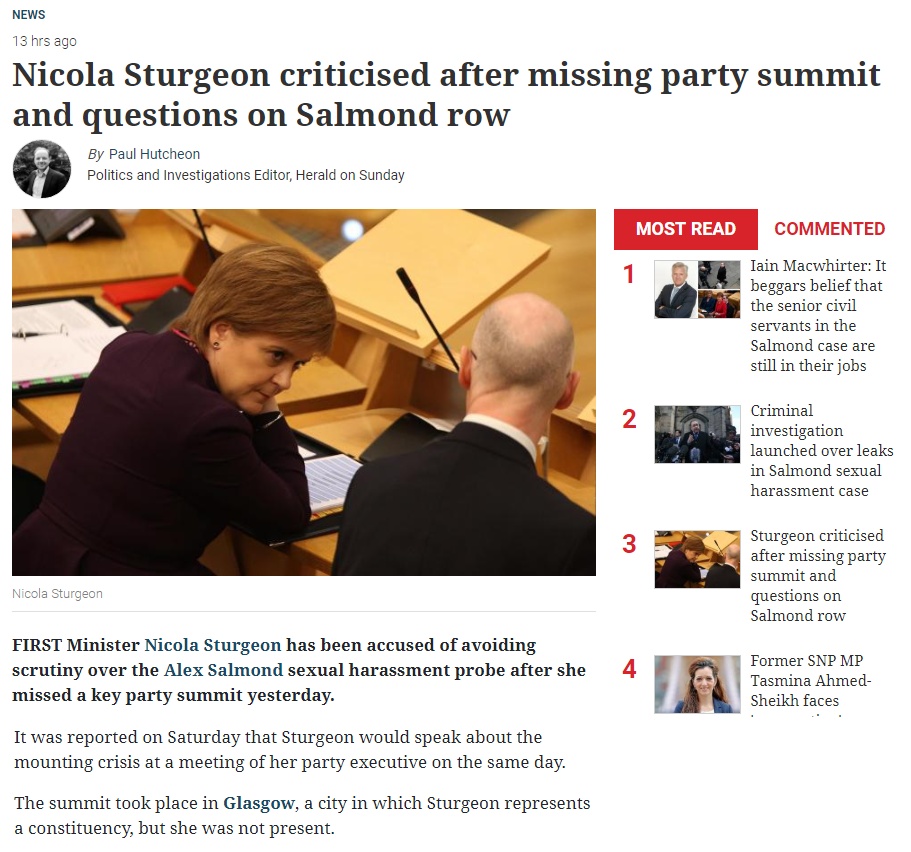 One of these people/publications, inescapably, is flat-out lying to their readers about the event in question. Given the Scottish media's ingrained habit of lying about pretty much everything almost all of the time, we honestly wouldn't like to hazard a guess as to which one of them it was.