Because frankly we could write 10,000 words and not say as much about the state of the United Kingdom in 2013 – and its future – as these two pictures do.
Here's the Chief Secretary to the Treasury (far right), grinning like a Blue Peter competition winner as rich people fall over themselves to make a profit out of flogging shares in the Royal Mail, which until a week ago belonged to you and I.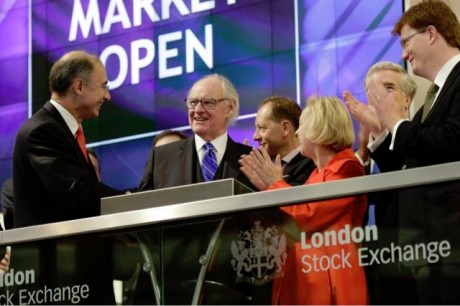 And here he is wearing exactly the same gormless expression while opening a foodbank, handing out just enough tins of peas and packets of cheap noodles to keep desperate, starving families alive for three days a a time while he gives away the things they used to own to billionaires at a knock-down price.
Vote No and you're voting for this, forever. It's that simple.