"…but with a different meaning since you've been gone."
Labour have now been promising to abolish the Lords for around 110 years, including 37 years as the UK government. But wait! They've got more promises for you!
In fairness, the Lords one isn't THAT ancient by Labour standards. After all, by their own admission it took them 111 years to finally create a Scottish Parliament, so we're sure abolition of the Lords is right on schedule to happen any minute.
And now they're going to end the Great Rail Rip-Off! Aren't they?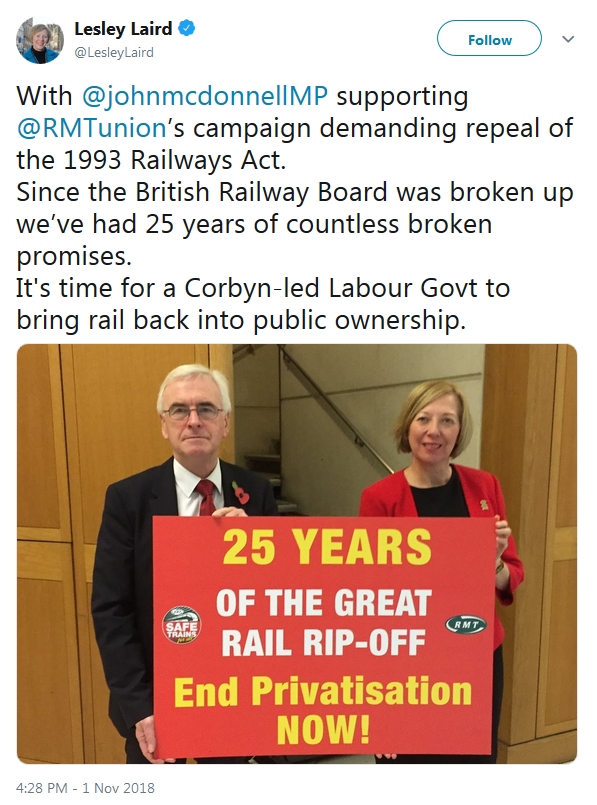 But hang on – whose promises? Alert readers may have done some arithmetic on seeing that pic, because if the railways were privatised in 1993, that's only four years before Labour came to power. In fact, Labour have been in power for more of the 25 years of "The Great Rail Rip-Off" than the Tories have – 13 years to the Tories' 12.
Yet for some reason the railways didn't get renationalised, despite what they said.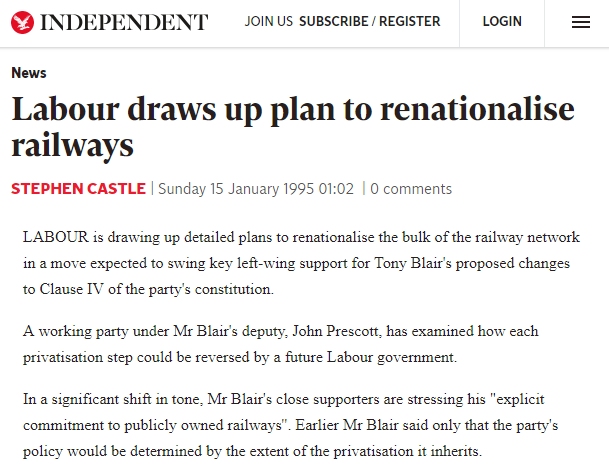 Also, we're pretty sure the Tories have never promised to renationalise the railways, so the only people producing "countless broken promises" on the subject in the last 25 years must have been Labour. Just like the ones they made at the same time about reforming the electoral system to PR.
Pretty much all of Labour's big-ticket pledges, in fact, are the same ones that the party has been making, but not actually delivering, for most of the last century.
But it's okay, because the party has been adept at holding two directly opposing principles at the same time for all those years, and nothing has changed in 2018.
But, y'know, believe them this time! This time it's different! Honest!