Scottish Labour mounted another of their infamous stunt "protests" today, as always dutifully assisted and advertised by the Scottish media.
STV reported it as an event organised by a small rail union – not the RMT or ASLEF, but the little-known Transport Salaried Staff Association – which would feature "other campaigners", but in fact it was a Scottish Labour shindig from top to bottom, with no union branding visible anywhere and Scottish Labour on all the placards.
Well, we say "all".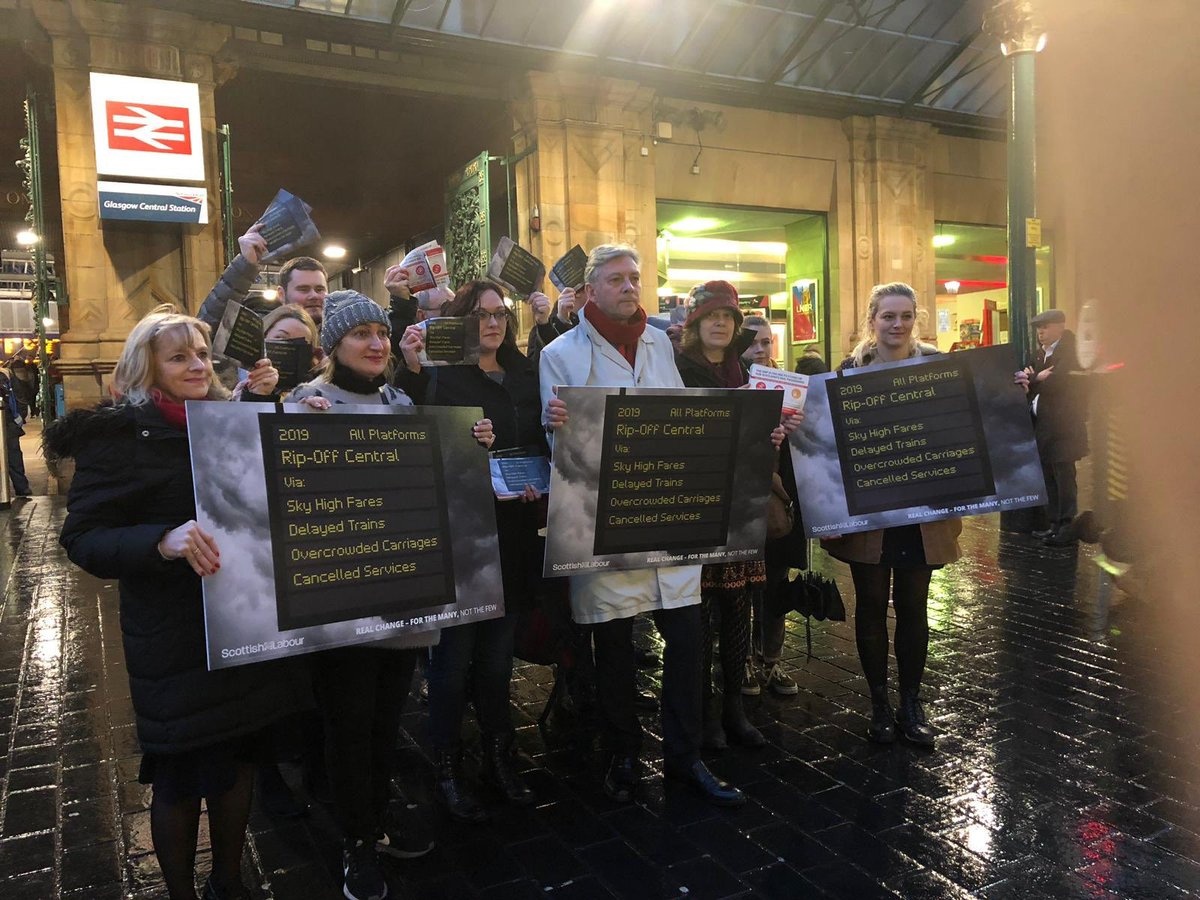 The party managed to scare up just barely a dozen people to stand outside a damp Glasgow Central on a Monday morning with three Scottish Labour ad boards, almost outnumbered by an eager press pack keen to snap them nice and close in to make proceedings look a bit more dramatic, straight out of the Jim Murphy playbook.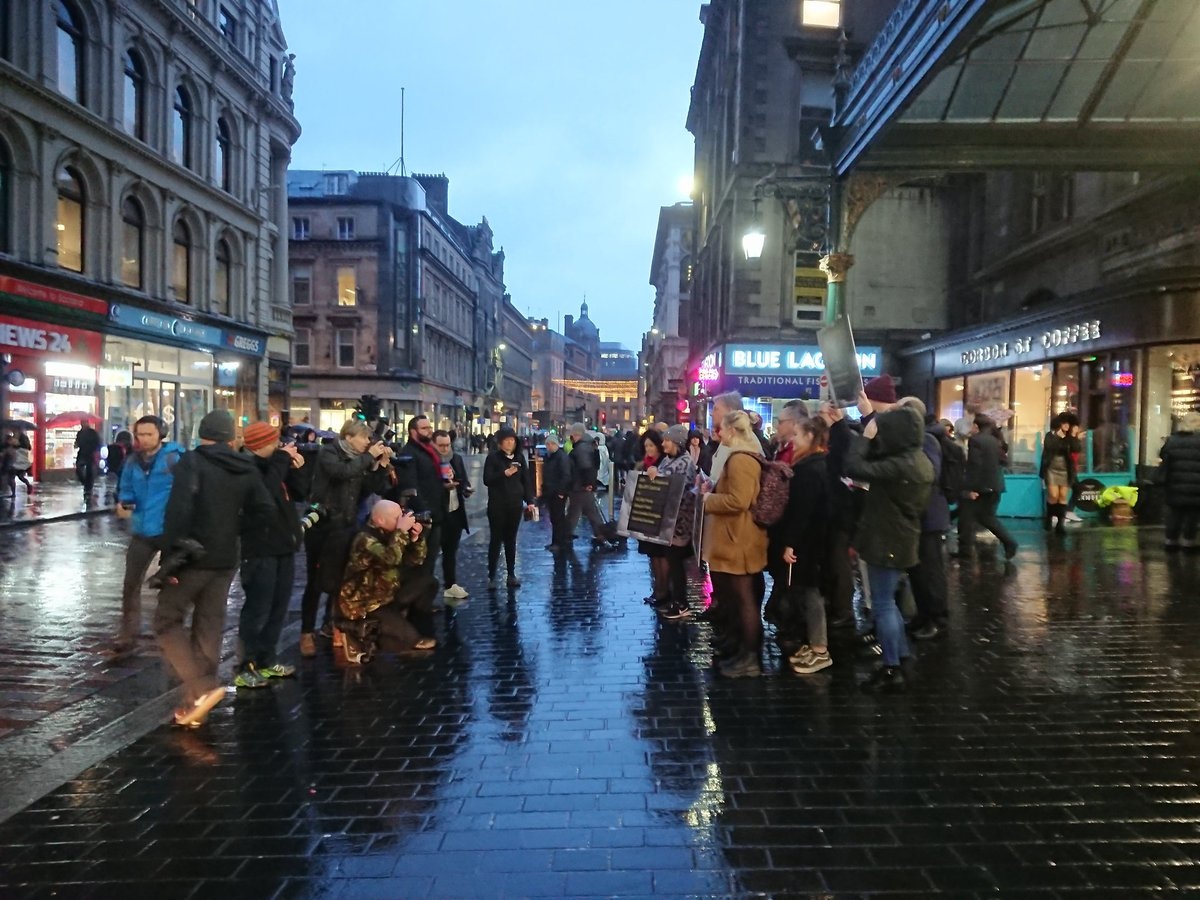 (The timing was a tad fortunate, coming just hours after services into Central had been cancelled because some poor sod had been hit by a train in Renfrewshire, generating more statistical disruption that Labour can castigate ScotRail and the SNP for.)
We wondered aloud on Twitter whether the tiny group had actually bothered doing any protesting or leafleting at all, or if they'd just turned up briefly for the photo opportunity and then scuttled off, and an alert reader was on the spot to answer.
Majority was taken up by various photo shots and Richard Leonard being moved as they were blocking the road. Few takers for leaflets, more than a few willing to point out that Labour blocked powers over rail in Scotland. pic.twitter.com/3fLnmPFoQT

— AirdrieForIndy (@AirdrieForIndy) January 7, 2019
Richard Leonard and his micro-mob had in fact been standing with their backs to commuters the whole time, as far from the station entrance as it was possible to get without being run over, earnestly relaying their real concerns to passing cars and the window of the Sainsbury's Local across the road while rail passengers couldn't even see their placards as they hurried to catch their trains.
If there's a better visual metaphor for Labour's relationship with the Scottish electorate this year, we'd love to see it.