An alert reader pointed us today to this audio clip of Jim Murphy. It's not tagged, but we THINK it's from a Radio Clyde interview about three weeks ago which oddly didn't seem to get picked up at the time by anyone in the media.
It's an interesting viewpoint.
It's only 19 seconds long, so we'll transcribe the whole thing.
"I happen to think, actually, that Scottish nationalism and Irish nationalism are opposites.

Contemporary Irish nationalism in Northern Ireland is about leaving the United Kingdom and sharing an island with a neighbour, the Republic of Ireland. Contemporary Scottish nationalism is about leaving the United Kingdom and sharing an island with no-one, so they're opposites."
Heavens, where to start?
There are, it can't be denied, some striking differences between Scottish nationalism and Irish nationalism. Only one of them has a bodycount, for a start. In my lifetime alone (which seems a legitimate definition of "contemporary"), over three and a half thousand people have lost their lives on both sides over the political ideology of a united Ireland, with tens of thousands more injured in violent acts. Scottish nationalism saw one egg cracked on Jim Murphy's shirt.
But let's assume that by "contemporary" Murphy is using a much narrower definition and referring to the present day. He specifically identifies Northern Ireland as the location, where the combined levels of support for the two main nationalist parties, Sinn Fein and the SDLP, are comparable to those for the SNP in Scotland. (Between them they got 41% in the last Stormont general election, just a shade below the SNP's 45% at Holyrood the same year.)
The SNP, SDLP and Sinn Fein all (now) stand on a peaceful democratic platform of wanting to leave the UK, so Murphy is forced to grasp at straws in order to justify his assessment of them as representing "opposite" creeds. And what he comes up with, bizarrely, is geography.
We're not too sure in what sense Scotland would stop "sharing an island" with anyone if it became politically independent. It'd still be part of the same island. But according to Jim Murphy, the entire concept of nationalism is solely dependent on whether your country has a coastline or not.
If you want your national government's writ to stop when it meets water, you're a good nationalist. If you want it to stop at a land border, you're a bad nationalist.
Logically, of course, this must mean that the Scottish Labour branch manager would support Orkney nationalism, Shetland nationalism, Skye nationalism, Isle of Wight nationalism and Anglesey nationalism, but would oppose independence for France, Germany, Belgium, Canada and the USA, none of which are surrounded by seas. We don't know where it leaves New Zealand (two islands) or Indonesia (thousands).
It also would appear to suggest that Murphy, who isn't shy of drawing attention to his "devout" Catholicism, would advocate Irish nationalism and like to see Great Britain and a united Ireland as two separate states, because those are both islands, which he tells us is the defining requirement of nationalism.
(And if Irish nationalism is the "opposite" of Scottish nationalism – which we know Murphy is emphatically against – one would rationally deduce that he must be for it.)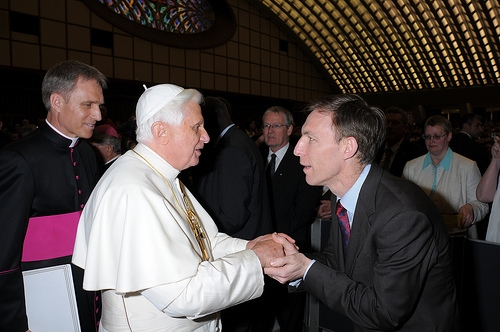 Yet strangely, after 15 minutes of Googling we can't actually find a statement either way from Murphy of his position on the matter of Irish reunification. He's been keen to tell everyone this week that he's "not a Unionist", which at first sounded like merely comical revisionism in a Scottish context. But perhaps it was in fact a comment aimed at another audience entirely, for whom the word has a different resonance.
This site has no position on Irish nationalism. So far as we're concerned it's a matter for the peoples of Northern Ireland and the Republic to determine democratically and individually for themselves. But it seems reasonable to enquire whether Jim Murphy wants Scotland to stay in the UK or just Great Britain, and we suspect that quite a lot of Scottish Labour voters would like to know the answer to that question too.