Listeners to today's "Good Morning Scotland" were treated (from 2h 7m at that link) to a consummate masterclass in the art of evasion from Labour's Scottish branch-office manager Jim Murphy. The bulk of a 13-minute segment was devoted to Murphy's claim that a Labour vote in this May's general election would bring about an end to foodbanks in Scotland, although the pledge steadily degraded as interviewer Gary Robertson pressed fruitlessly for detail.
(Murphy refused to say if or when any money generated by a Labour UK government would be given to the Scottish Government, wouldn't be drawn on when the need for foodbanks would be eradicated, shot down a straw man on benefit sanctions and eventually conceded that in fact there would always be foodbanks, by way of a brief diversion to "I do a lot of work for charity but I don't like to talk about it".)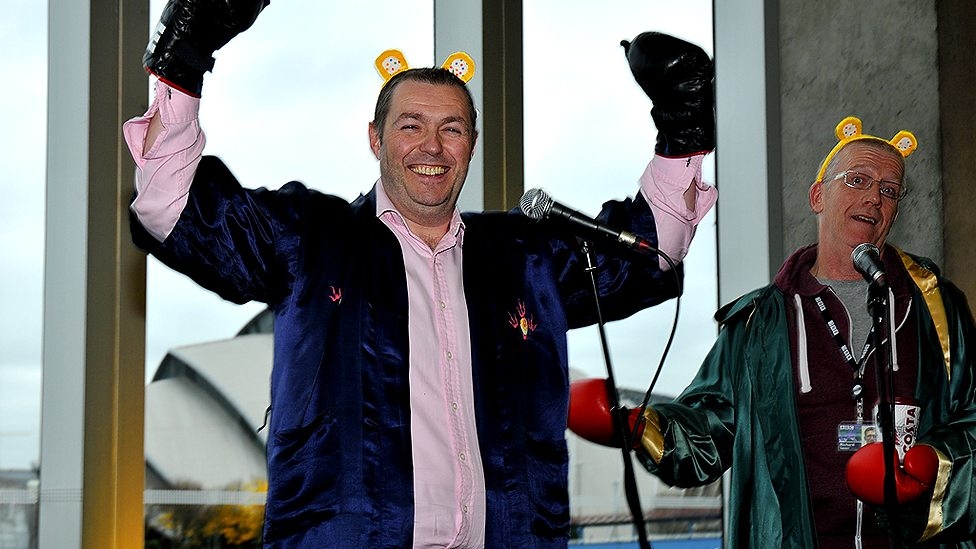 Towards the end, though, Robertson asked Murphy the question Scottish Labour really don't want to answer, and this time he almost landed a knockout blow.
Murphy at first tried the same approach as he had when we'd hijacked an LBC phone-in to ask him last week – waffling on about 1924, and even answering his own question when Robertson wouldn't play ball. But with no producer cutting him off, Robertson wouldn't be deflected and kept pushing for a meaningful response, and at 1m 11s in our clip above, he more or less got one.
ROBERTSON: So is the answer to my question "Yes, if Ed Miliband doesn't have the most seats, he won't be Prime Minister"?

MURPHY: No, Gary, that's not what I'm saying, you know it isn't.
We suspect that's as close to an explicit admission as we're ever going to get that contrary to what every Labour MP in Scotland is telling their constituents, the Labour Party absolutely IS prepared to form a minority government if it gets fewer seats than the Tories but is supported by the SNP.
We told you five days ago that Labour were laying the groundwork for a U-turn on the completely untrue claim that the biggest party always forms the government, and we commend Gary Robertson for his tenacity in helping to dig it out. The lie is now in shreds, holed on all sides as Labour try desperately to invent ever more tortured ways of phrasing statements to obscure the truth.
We can't see it holding for five more weeks. And since it's all Scottish Labour have to cling to, things should get pretty interesting when it finally sinks beneath the waves.