We're blacklisted by the press regulator IPSO, but fortunately when we raise issues with especially blatant inaccuracies in UK newspapers alert readers sometimes take up the cudgel and file complaints with them because we can't.
One such case was when the Daily Express published a story this summer with the eye-rubbing and creatively-capitalised headline "MAJORITY of Scots BACK BREXIT as SNP support PLUMMETS from voters backing Ruth Davidson".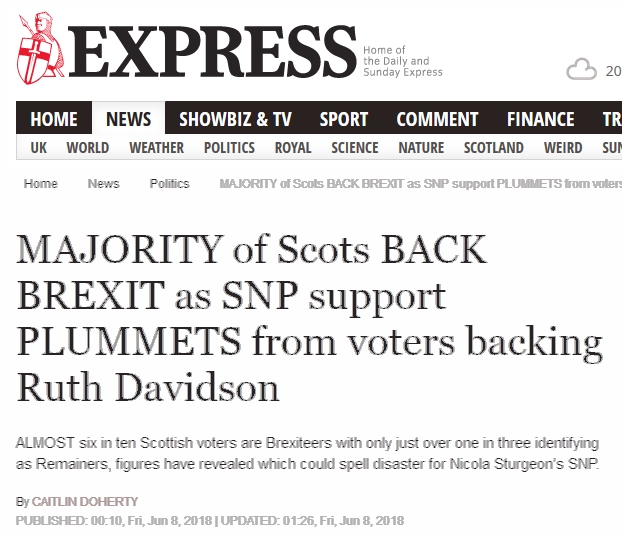 And, y'know, that's not a very true thing to say.
So our alert reader waded into the red tape, and yesterday – four months after the original story appeared – secured a fairly prominent correction on the Express website. Which, they noticed, had only one thing wrong with it.
Can you spot it, folks?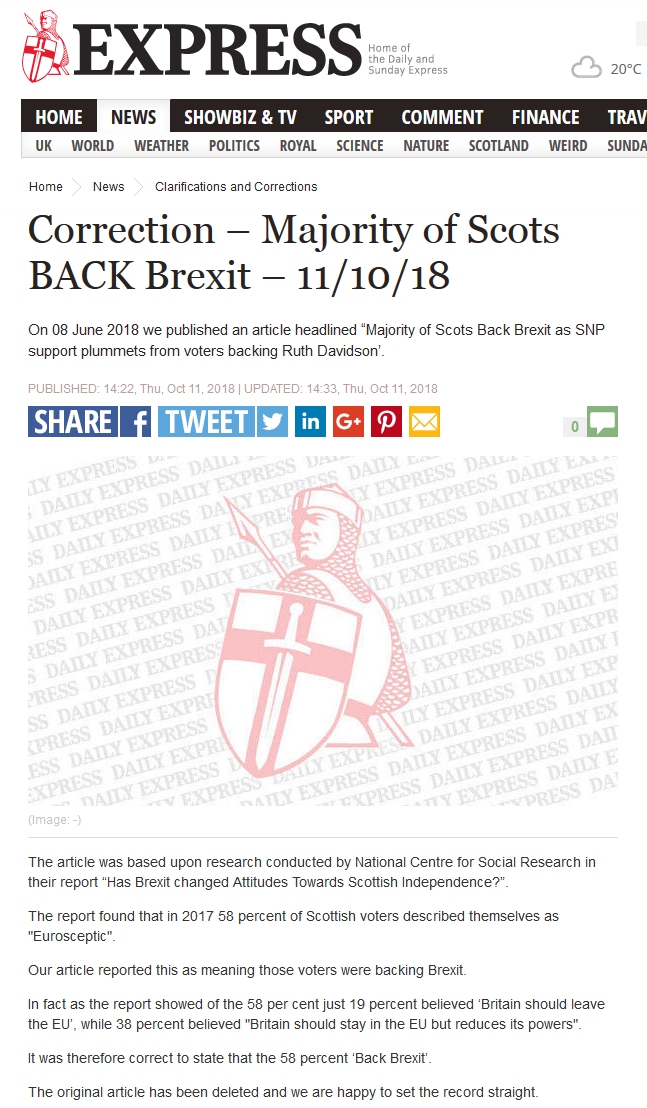 For the less alert among you, here it is:

They politely suggested the Express might want to take another swing at it, and we're pleased to say that the corrected correction pointing out that "correct" meant "incorrect" is now correctly in place. (Albeit with a headline which actually still rather implies that the false thing is true.)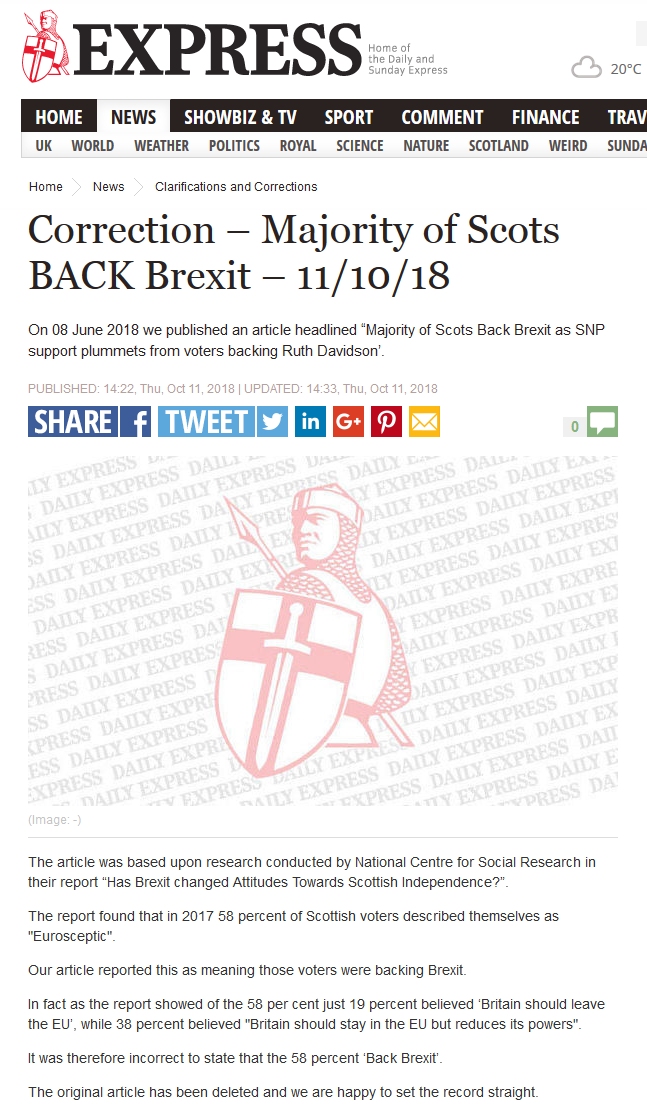 The belated correction, of course, won't appear in any of the syndicated news feeds which spread the original lie instantly across the world back in June: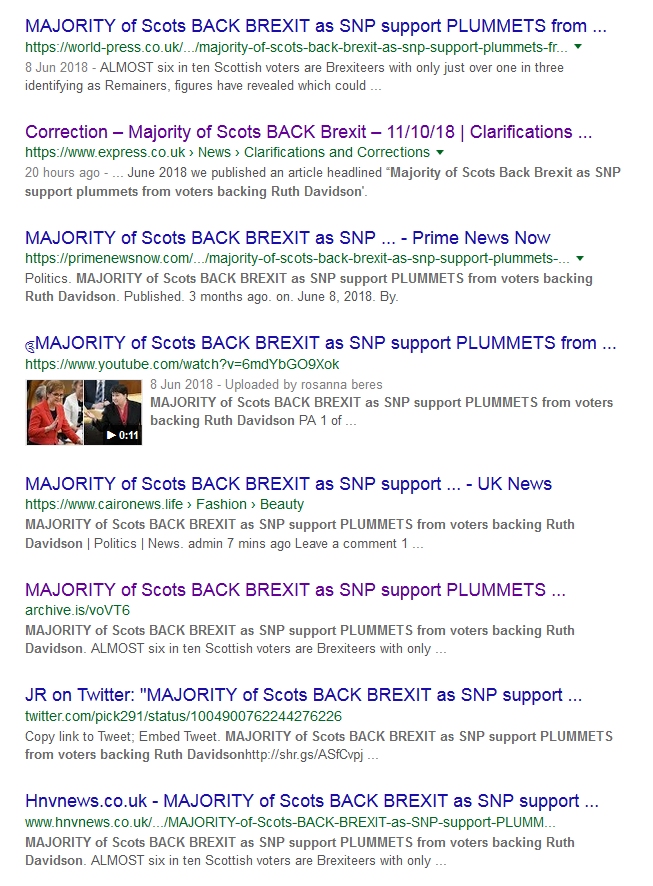 But it's still one more tiny partial victory for truth against lies. So that's something.