Here's Atul Hatwal, editor of the influential Labour website Labour Uncut, speaking first in July and then reviewing his position with the benefit of hindsight in August.

Corbyn just won the leadership election in the first round with 60% of the vote. Don't give up the day job, Atul. Well, actually, maybe you should.
Meanwhile in Scotland, spots are still No.1 in leopard fashion.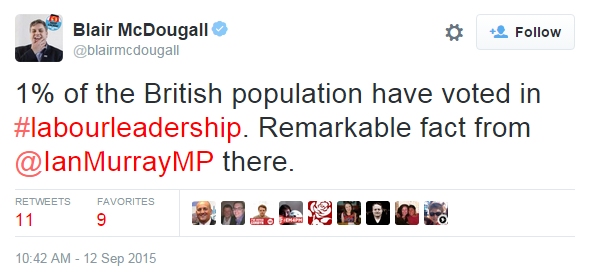 The actual number of votes cast in the election was 422,664. 1% of the UK population would be 645,968. So Murray and McDougall have exaggerated the reality by a mere 54%. By their standards that's actually quite restrained.
We expect Blair just didn't have enough characters for the quotemarks around "fact".