The Scottish media has today leapt all over the front-page lead story from yesterday's Sunday Times, in which "top economist" Douglas McWilliams of right-wing thinktank the Centre for Economics and Business Research made an apocalyptic prediction of a huge deficit turning an independent Scotland into "a Third World country".
The Express' customarily restrained coverage is pretty typical.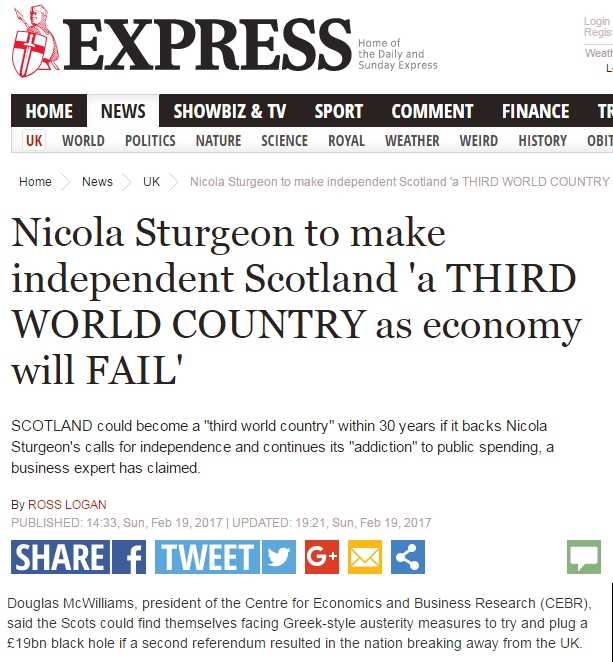 We wondered if Mr McWilliams used to have a more optimistic view.
As it turned out, not so much.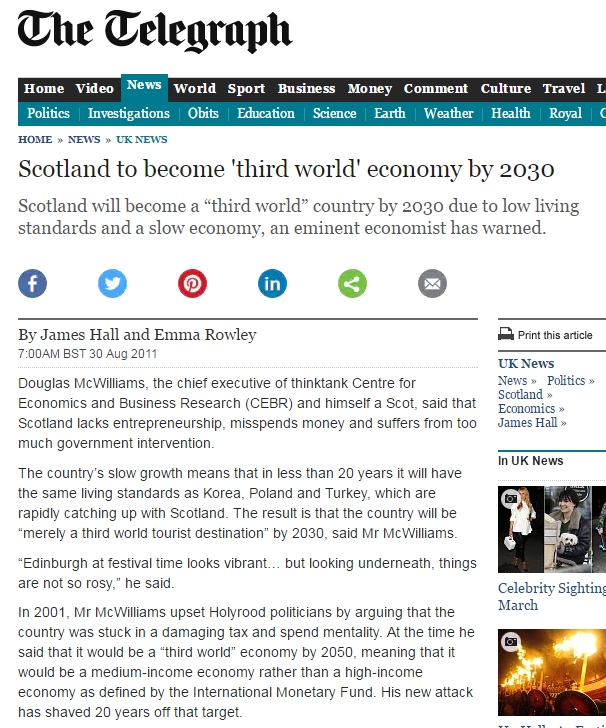 It would seem that he's been saying the exact same thing, using the same hyperbolic language, regularly for at least the last 16 years.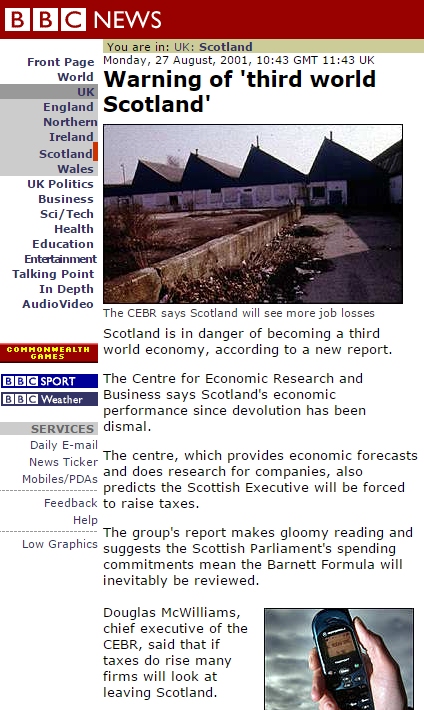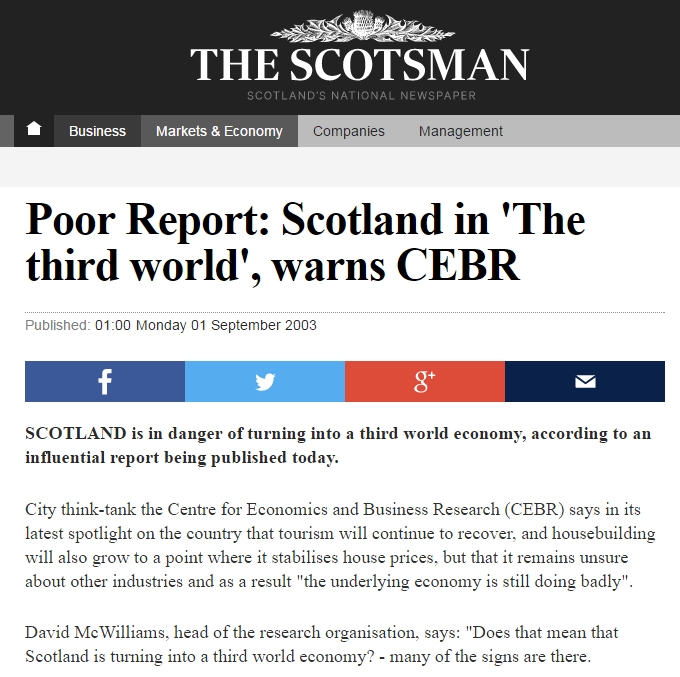 (The good news is that his estimate of Scotland's return to the Stone Age appears to have been moved back again – in 2011 he was predicting it'd happen by 2030, but now it seems it won't be until 2047. We just gained 17 years of prosperity! Yay!)
The BBC's Douglas Fraser was pretty scathing about McWilliams' credentials the last time he trotted out his doom-and-gloom forecasts:
We can't think what would make McWilliams' judgement so questionable.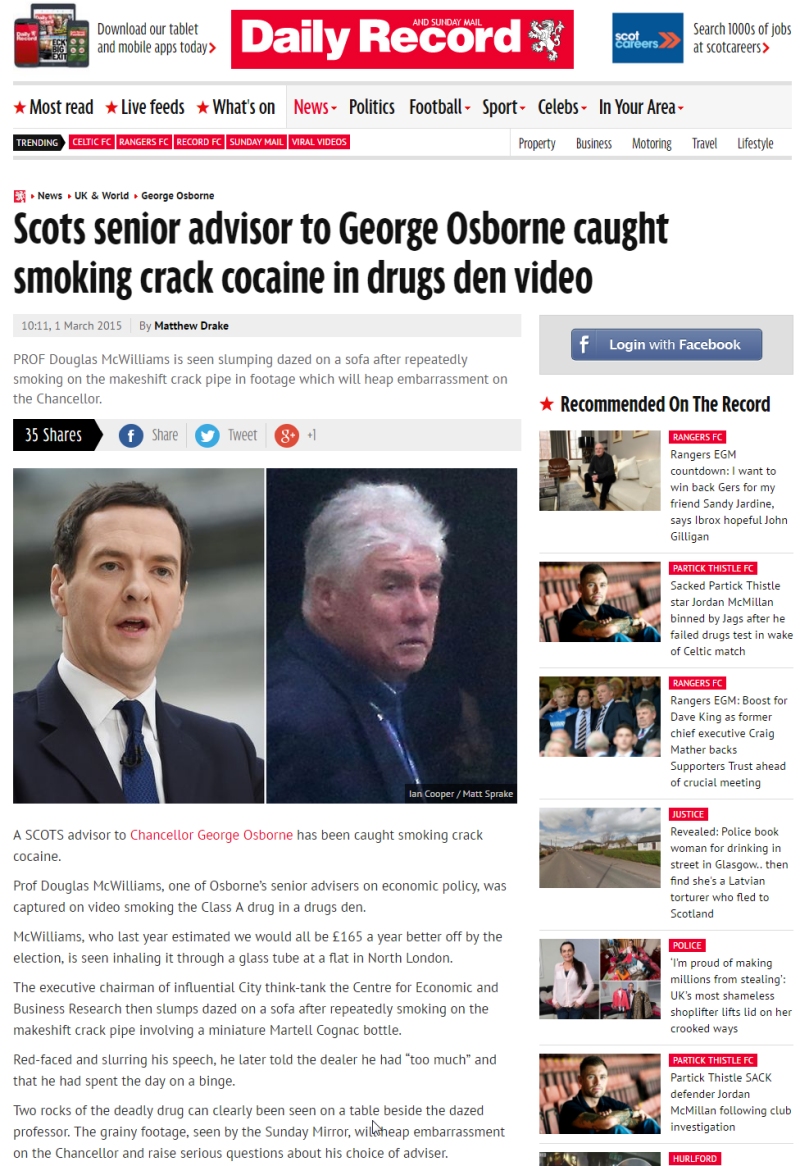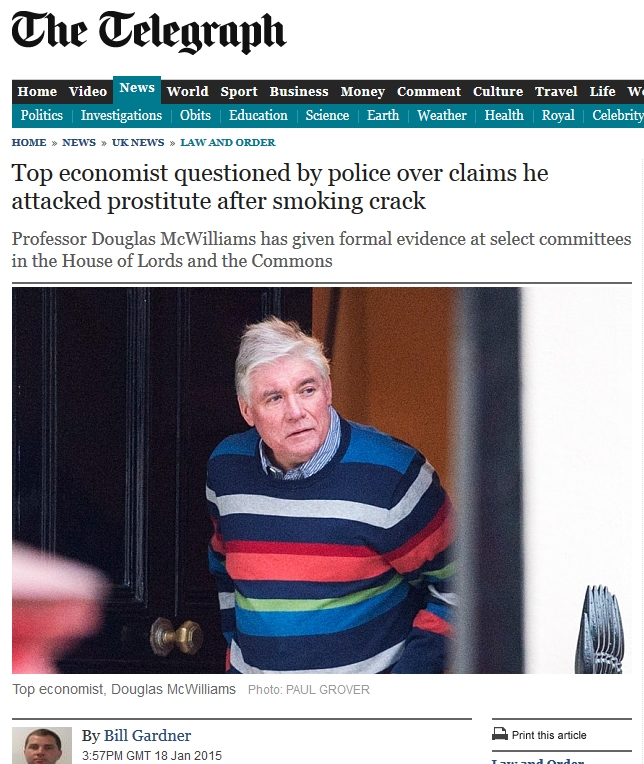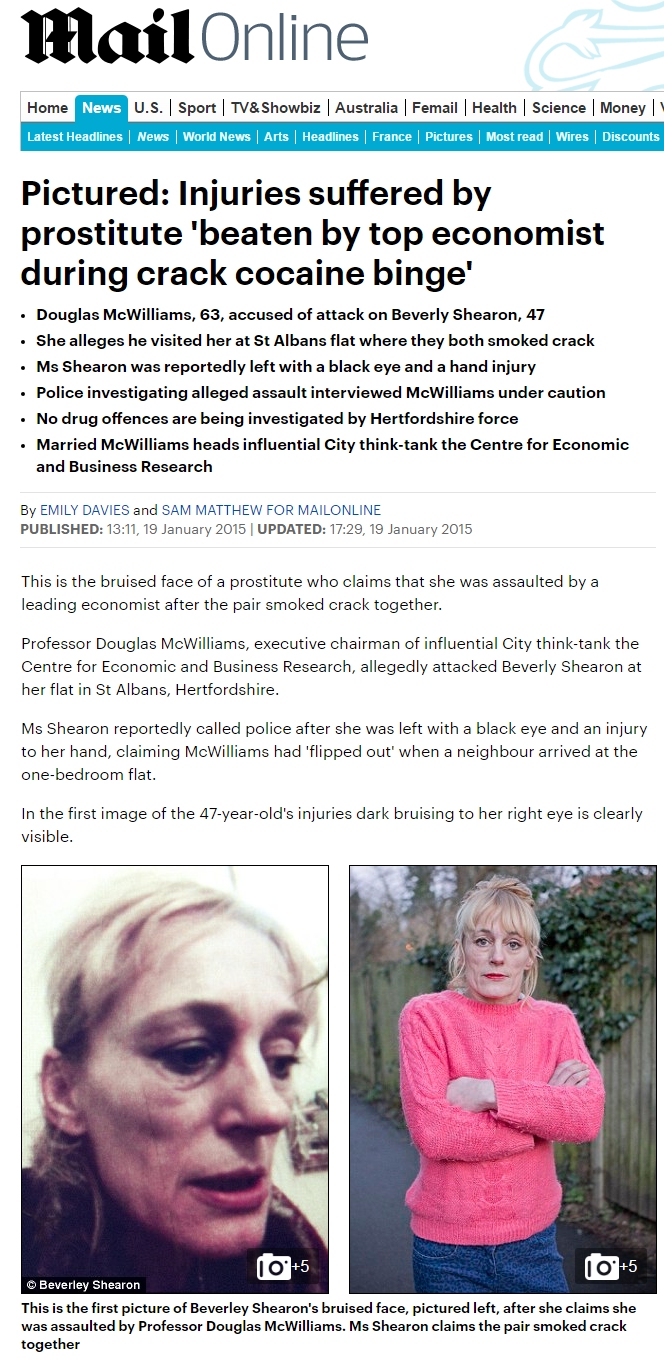 And the really odd thing about that 2011 Telegraph piece predicting catastrophic doom for Scotland within less than two decades? It doesn't mention independence once.
Always look for the context, readers.