We've just been watching the latest of the BBC's big independence referendum debates, and we'd like the hour of our life we wasted back, please.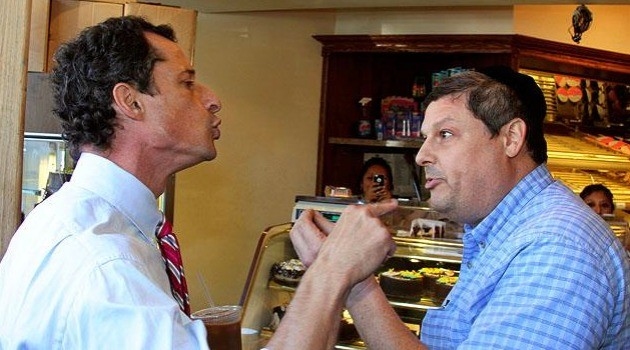 It wasn't as though it was the worst we've seen by a long chalk. It was, if nothing else, relatively even-tempered, helped by some firm moderation by James Cook. Lesley Riddoch was as reliable, sensible and on top of the facts as she always is (although even we're starting to get fed up of hearing her go on about Norway all the time). And while Brian Wilson is a dishonest and bilious wee nyaff, he does have the one huge saving grace that he isn't Anas Sarwar.
But tell us this, readers – what was the point of it all?
What did we learn from those 60 minutes that we didn't already know? Brian Wilson and Alistair Carmichael thought that independence would be a disaster no matter what the subject. Lesley Riddoch and Angela Constance thought independence would be just peachy for everything. But then, we knew both of those things before the start.
We also knew that pretty much every answer every panellist gave would be applauded furiously by their own supporters in the audience, apparently under the mistaken impression that they were on an episode of Opportunity Knocks and whoever clapped the longest and the loudest would have their side declared the winner.
(Were it up to us, the approach taken in the 2010 prime ministerial debates – no clapping, from anyone, during the show – would be the law forever.)
No vote was taken at the start and the end so we hadn't a clue whether anyone had had their mind changed by anything they'd heard or not, though we'd take a modestly large bet that they hadn't. The whole thing filled an hour of airtime, and was otherwise of absolutely no use to a living soul.
Debates are the laziest, most cop-out way a broadcaster can handle just about any issue. Rather than have to do any actual journalism, they can just get both sides on to spout their prepared lines in response to vetted questions known in advance, and say that by providing equal amounts of soundbites from each they've done their job.
(Although it should be said that while Angela Constance may by all accounts be an intelligent and conscientious minister, she delivers a punchy, pithy, concise argument on TV like Eric Pickles tackles a salad. The Secretary of State for Portsmouth, meanwhile and as is his wont, mainly just blubbered about people being mean to him.)
But TV is supposed to inform, not just give people a boxing match to watch. How about a series that actually tries to establish the facts about independence? By all means take each side's claims as the starting point, but then make at least some sort of effort to find out which, if either, is true (or at least closest to the truth).
Can it really be beyond a national broadcaster, sitting on a pile of extra money for referendum coverage, to go and ask some experts, to do a bit of research, to check a few archives and tell us something we didn't already know? If we can do it every day with a skeleton staff and a bit of Googling and a few quid stuck in a collecting tin by readers, why can't the BBC or STV?
Tonight we saw two politicians, one ex-politician and a commentator who's rarely off the airwaves in one form or another say all the stuff we knew they'd say because we've seen them say it a hundred times before. And to be honest, we're not sure it'd be different even with a fresh set of faces.
If the whole thing served any constructive purpose, it escaped us. We'd be happy if we never saw another one from now until September the 18th. If our broadcasters can't do anything useful or imaginative over the next five months, then the next best thing might be if they just shut up, took a holiday and let everyone get on with it.