The last batch of data from our Panelbase poll concerns social attitudes, away from directly party-political issues. We did a whole bunch of these last time, with a mixture of predictable and unexpected results, and Scots had a surprise or two for us again.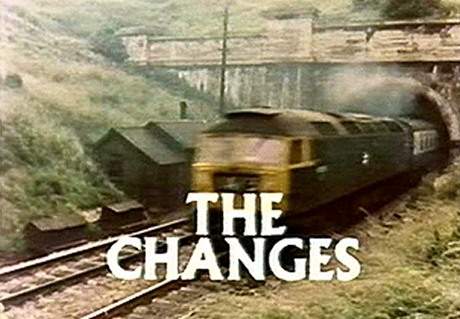 We put seven propositions to respondents, with the options Agree, Disagree or Don't Know. For the breakdowns by group, we'll express opinions as a single plus or minus figure, so if for example 67% of Labour voters agreed with a proposition and 22% disagreed, that'd be a score of +45.
———————————————————————————————————
Anyone who works full-time should be paid enough to be able to afford their rent and bills without needing benefits.
Agree: 93%
Disagree: 3%
Don't Know: 5%
Seems a no-brainer, right?
Lib Dems: +94
Conservative: +93
SNP: +92
Labour: +87

It's hard to imagine any question you could ask which would be more universally agreed than that. The LOWEST margin of approval we got for it was +85, from young women, the highest being +96 among women over 55.
(Though it was perhaps odd to see that the lowest party support was Labour, despite a lot of recent anti-"scrounger" rhetoric about how Labour was the party for working people, not poor and vulnerable people.)
So why isn't it any party's policy?
None of the four main parties propose significant nationwide increases in the minimum wage. Nor do any of them back measures like rent controls or nationalisation of utilities. In short, absolutely none of them are prepared to do anything to make a proposition almost unanimously backed by the entire British population happen.
Vast numbers of full-time working people rely on state benefits, including Working Tax Credit and Housing Benefit, just to keep their heads barely above water and the bailiffs from the door. Even two full-time working parents on minimum wage have no chance of being able to support a household in many parts of the country without state top-ups.
That's the economic situation that generation after generation of UK politicians have allowed to develop. That's simply how we do things in Great Britain now – employers pay unsurvivable wages, greedy landlords charge unpayable rents, and the state subsidises them both with taxpayers' money to cover it up, which it then claws back from the poorest and weakest because they have nobody fighting for them.
Readers can make their own decisions as to whether that system is fit for purpose.
———————————————————————————————————
Scotland should invest heavily in renewable energy for the future, even if the short-term cost is more expensive than other forms of energy.
Agree: 64%
Disagree: 17%
Don't Know: 18%
Weird that you only hear negative stories about renewables in the press, eh?
SNP: +65
Lib Dem: +47
Labour: +38
Conservative: +7
Ah, that explains it.
Yes voters: +68
No voters: +28
Women, poor people and the young were also noticeably more in favour of renewable energy than men, the well-off and the old, which is a little harder to fathom than the heavy right-wing bias in the UK media.
———————————————————————————————————
If the rest of the UK refuses to enter a currency union with an independent Scotland, Scotland should refuse to take on any share of the UK's debts.
Agree: 54%
Disagree: 26%
Don't Know: 19%
A lot of support for Plan B, then.
SNP: +57
Labour: +29
Lib Dem: +3
Conservative: -57
We're calling that an old-school class divide. But a whopping majority of Scottish Labour voters (well over 2:1 among those who expressed a preference) just sent Ed Balls a pretty clear message about his threat to refuse Scotland a currency union in the event of a Yes vote, and it wasn't a very friendly one.
Younger voters: +32
Middle age-group: +39
Older voters: +14
And unsurprisingly:
Yes voters: +70
No voters: -22
It's curious how the advocates of the Union want to have it both ways – rUK keeps everything but Scotland still has to share the debts – with the exception of Labour voters, who even though they oppose independence still share some faint tribal memory of the concept of social justice.
———————————————————————————————————
Private schools should continue to be regarded as charities for tax purposes, as they are now.
Agree: 20%
Disagree: 57%
Don't Know: 23%
Another policy on which, as far as we know, all the major parties are in agreement with each other and in disagreement with the clear majority of the public.
Conservatives: +4
Labour: -29
Lib Dem: -24
SNP: -59
Some pretty clear red water between SNP and Labour voters.
ABC1: -36
C2DE: -38
You were expecting a much bigger difference there, right?
Yes voters: -49
No voters: -29
Left-wing No voters, this is what happens when you team up with the Tories.
———————————————————————————————————
There are enough jobs for everyone if people really look for them.
Agree: 33%
Disagree: 53%
Don't Know: 14%
A third of Scots can't do basic arithmetic, then.
It ought to be impossible for anyone with an IQ higher than their shoe size to agree to this proposition – the UK government's own statistics suggest that there are 5-10 people unemployed for every available vacancy at any given moment, and that's not counting all the people working part-time who really want full-time jobs.
It just goes to show that if all three main UK parties and almost the entire media go on and on about "scroungers" for long enough, they can get a very significant proportion of the public to believe something that the most elementary, simple scrutiny would tell them can't possibly be true. The power of the press might be waning in many respects, but it's still a force to be reckoned with in shaping long-term opinion.
Conservative: +20
Lib Dem: -5
Labour: -29
SNP: -34
Yet again, Labour benefits policy is betraying the views of the party's own supporters.
Men: -13
Women: -27
The three age groups were all -20 give or take a single point. ABC1 voters were 10 points more likely to agree with the proposition than C2DE groups (-15 to -25), but both still opposed it.
Yes voters: -34
No voters: -9
Another Tory dividend for the No camp.
———————————————————————————————————
The top rate of income tax should be higher than 45%.
Agree: 41%
Disagree: 35%
Don't Know: 24%
We must admit, we expected a much bigger gap here. But either the British public simply won't entertain the idea of taxes going up once they've come down, or the rapidly-dropping threshold for the higher rates has got everyone with career ambitions feeling pretty nervous.
SNP: +20
Labour: +12
Lib Dem: +5
Conservative: -38
A particularly interesting result in the Labour column, with the party now very firmly committed to restoring the 50p rate on both sides of the border, but with rather less than overwhelming support from its own voters.
Younger voters: -5
Middle age-group: +16
Older voters: +4
And that's just plain weird. The people most likely to be on lower wages are the ones who DON'T want the well-paid taxed more, while the group with broadly the highest incomes are the ones most in favour of paying more tax.
Yes voters: +24
No voters: -5
Social issues are perhaps the area of Scottish politics where the ideological divide between the Tories and Lib Dems on one side, and Labour and the SNP on the other, is the most clear. And as that position is clearly at odds with the prevailing political agenda in the UK, Labour really does look like the one party that's somehow found itself on the wrong side of the independence debate.
———————————————————————————————————
The top rate of income tax should be higher than 50%.
Agree: 25%
Disagree: 51%
Don't Know: 24%
Bad news for the radical left.
Conservative: -61
Lib Dem: -31
Labour: -20
SNP: -20
It's always worth pointing out again at times like this that within the lifetimes of most people reading this site, the UK top rate of tax was over 80%. But even as inequality rockets and the top 1% become almost satirically rich, beyond the wildest dreams of the tycoons of the 1970s or 1980s, there's simply no public appetite to squeeze the rich until the pips squeak any more.
———————————————————————————————————
After decades under a right-wing media, and Tory and Labour flavours of Thatcherism, the fact is that Britain has simply become – for better or worse – a different country, and Scotland (which of course is subject to the same UK media and governments) is slowly, reluctantly being dragged along with it.
We've said several times that this site being edited from Bath in some ways locates it five years into Scotland's future, and that phenomenon is rarely more apparent than in the field of social attitudes. What you see around here in 2014 is what you'll see in Edinburgh and Glasgow and Aberdeen in 2019.
In almost every area, and despite what commentators will try to tell you, Scotland is still noticeably and measurably more left-wing, more social-democratic and more green than the rest of the UK, and especially England.
But the core fact of the matter remains inescapable: even if you put your dog on a really long lead, and even if from time to time you make it a bit longer than it used to be, sooner or later he's going to have to go where you go.