During today's session of the Holyrood inquiry into the botched conspiracy against Alex Salmond, committee MSP Jackie Baillie gave the Permanent Secretary, Leslie Evans, an especially uncomfortable time with some persistent and forensic questions about the Scottish Government's failure to uphold its legal "duty of candour" in respect of the disclosure of relevant documents to Lord Pentland's judicial inquiry.
(A report publicly released on Christmas Eve noted that on 2 November 2018 external counsel had stressed to government lawyers the importance of that duty of candour, and that on 6 November 2018 in the Court of Session, Lord Pentland had directed that he expected full candour and disclosure from the Government.)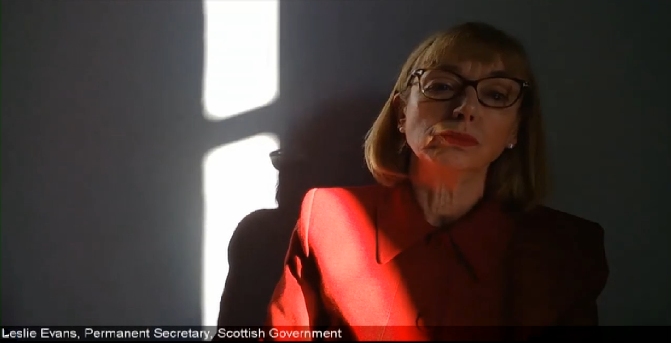 A flustered Evans simply swerved most of them. And we're going to show you why.
Earlier today we linked you to the public papers for the session, among them a written submission sent by Alex Salmond to the Parliamentary clerks, which in the course of their duties they'd partially redacted, from the committee as well as the public.
Wings has now obtained the full original version of the submission. We attach it below, with the previously-redacted sections highlighted in yellow. They are explosive.
But for ease of reading, here are just the redacted parts together. We direct readers' attention to the last five paragraphs in particular.
As you can see, they reveal claims of not merely corrupt or biased behaviour on the part of the Scottish Government with regard to the investigation, but also potentially criminal actions chiefly lying at the door of the Permanent Secretary – at a minimum contempt of court, and perhaps also perjury and/or obstructing the course of justice.
We believe these documents to be firmly in the public interest, and we publish them here both to assist the committee in its duty, and as responsible citizens to alert the relevant authorities to the possible commission of some very grave crimes. We trust that they will be investigated fully and properly.