This tweet, from a little over a year ago, remarks on the second consecutive speaking appearance on the BBC's flagship Question Time of Billy Mitchell, a flute-band Loyalist and former UKIP candidate (an impressive 34 votes in Coatbridge, Chryston & Bellshill in 2013) whose standard contribution to the national debate is an incoherent shouted rant against the SNP and all they stand for.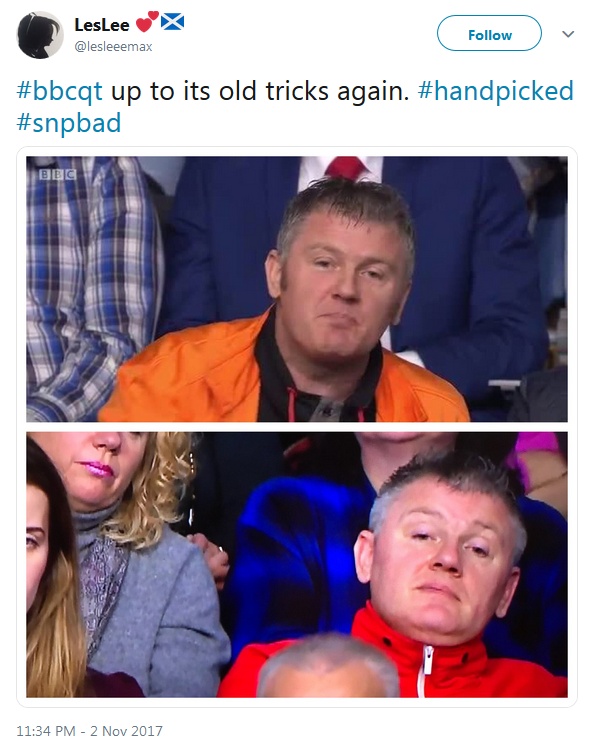 It was comment-worthy because it's actually quite a feat to get on Question Time twice. The audience is vetted on numerous grounds and the show deliberately discriminates against people who've previously come through the heavily-oversubscribed ballot, so that the widest possible range of voices get a chance to be heard.
So the odds of not only getting on twice but then being selected to speak twice are extremely long – an absolute minimum of 1,000 to 1 depending on the size of the venue. The chances of managing it three times are astronomical.
So we tip our hats to Eileen from Glasgow tonight.
Because she called the hat-trick before it happened.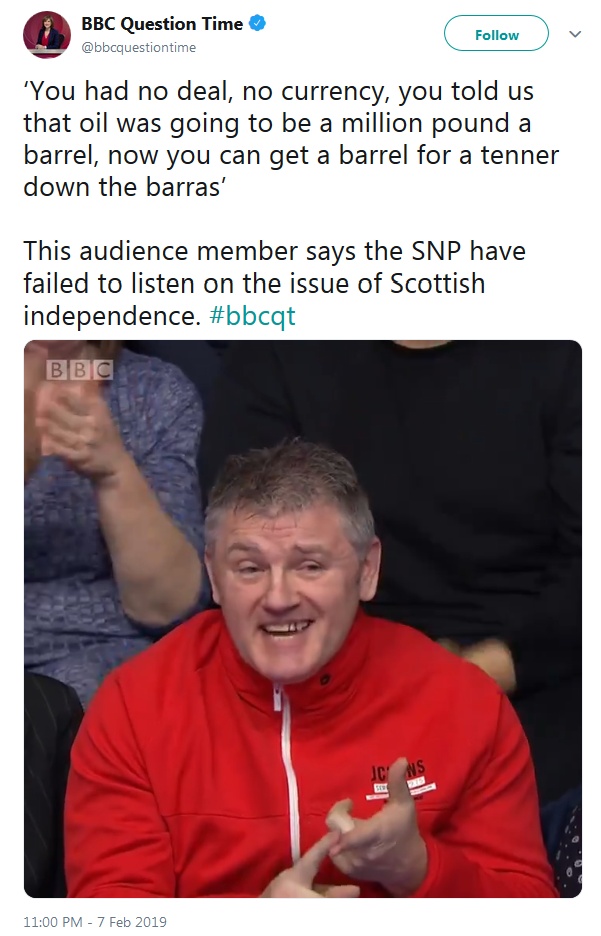 Coincidence just isn't a credible explanation in a show whose audience is as tightly controlled as QT's. We all know the score, and have done for a long time now. The only thing that's mildly shocking is how crassly overt the state broadcaster's trolling of half of Scotland's population has become.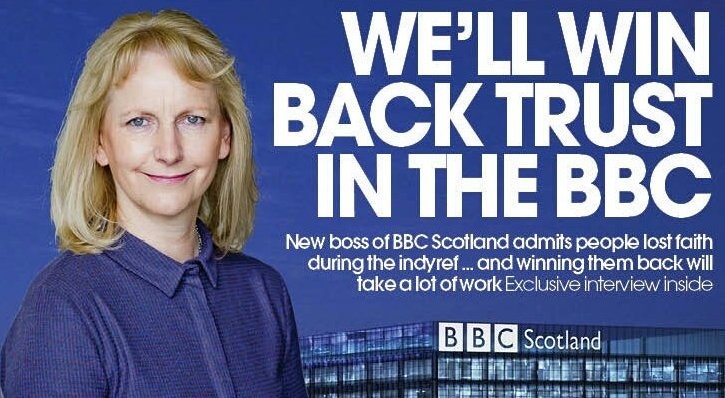 In the end, the only surprise was that they didn't manage to get Scott Arthur on too.