We're given to believe that this is real, not a spoof.
Just when we thought our opinion of them couldn't possibly sink any lower.
These are the other two posters which were leaked to us via a polling company: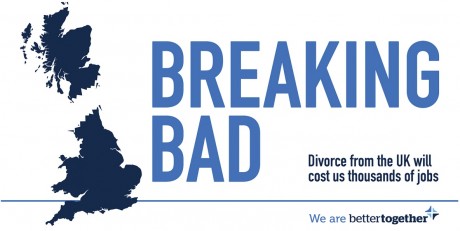 Is it fair to say the "positive case for the Union" is finally officially dead?