The argument that seat projections based on current opinion polling give the SNP (based on uniform swing) a wildly unrealistic number of seats seems at first glance to be compelling. More than two dozen current Labour seats have five-figure majorities, and several are higher than 20,000. Taken individually every single one represents a mammoth task, and capturing the bulk of them looks an absurd dream.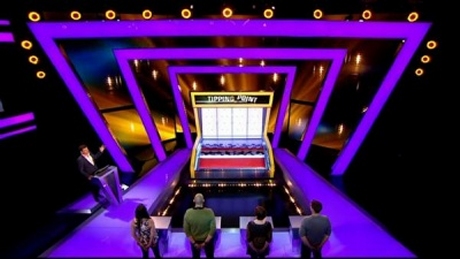 We're deeply sceptical ourselves about the predictions giving the SNP 40 or more seats, partly for that reason and partly because the lesson of 2011 – when the Nats somehow pulled off a 30-point poll shift in around six weeks – shows how foolish it is to call a febrile-looking election that's still the best part of five months away.
So we're not going to be doing that. We're not making any forecasts here. Rather, we were interested in taking a look at how it could happen, and how First Past The Post, for so long the SNP's mortal enemy, could next year become a powerful ally.
By any rational measure, FPTP is a crude and massively unfair tool of democracy. It often results in governments having huge absolute majorities despite securing the backing of barely a third of voters. In 2010 the SNP, Tories and Lib Dems got almost identical numbers of votes in Scotland, yet got six, one and 11 MPs respectively.
The Nats got MORE votes than the Lib Dems, yet Nick Clegg's party got almost twice as many seats. Labour only got 2.5 times as many votes as the Tories, but got FORTY-ONE times as many MPs. Sympathy for the Tories isn't our strong point, but on any fair analysis that's not a legitimate reflection of how the country voted.
Nevertheless, FPTP is the system we're stuck with and under which the 2015 election will be conducted. And the unfairness of the system is one which starts to massively favour parties who can get just the sort of vote share that the SNP are currently recording. If the Nats fall just a little short of current polls, Labour will hold most of their seats. If the SNP reach the tipping point, everything changes.
Let's illustrate how it works. We're going to use averages – we stress again, this is an illustration, NOT a prediction – and assume that every seat is the same size and (with one group of exceptions) gets the same vote shares across the country. And we'll give the SNP 45% nationwide, at the low end of their current polling.
We'll start with the exceptions, and make an absurd assumption just to make the SNP's life a bit harder – let's also say the party's current six MPs all hold their seats, and every one of them gets 70% of the vote, which is basically impossible.
(Gordon Brown got under 65% in his Kirkcaldy seat last time round, and was returned with a vast majority of over 23,000.)
Apply that to their 45% national share and that leaves them with 42.2% of the vote in the other 53 seats. Let's presume that the 3rd-placed and 4th-placed parties get a modest 10% and 5% in each seat respectively (in reality it's unusual for the 3rd and 4th place to get that little). That accounts for a total of 57.2% of the vote, leaving just 42.8% available for everyone else, which in most cases in our scenario is Labour.
And what that means is that if just 0.7% of the vote goes elsewhere – to UKIP or the Greens or the Socialists or whoever, or if the #2 and #3 parties pick up slightly more – then that 42.2% is enough to give the SNP every single seat.
Now, of course, votes AREN'T uniform across the country. But these numbers simply illustrate how FPTP's tipping point works. If you get 45% overall, then – particularly in a four-party system – it's very hard in any sort of plausible reality to distribute your votes in such a way that you DON'T win the large majority of seats.
(The killer reveal is that Labour did just that in 2010 with almost exactly the national vote share – 42% – that we've given the SNP here in their 53 target seats, and with a much more fragmented and therefore weaker opposition than we've assumed.)
Drop your vote below 40% and all sorts of gaps open up in your defences, especially if tactical voting comes into play, but somewhere between 40% and 45% you reach the summit of the mountain and you turn into a landslide crushing everything below you – even if another climber was hot on your heels. Getting there first is everything. They don't call it First Past The Post for nothing.
Supporters of independence have been mocked for adopting the nickname "the 45" to describe themselves. If the SNP can hit that mark next May, or anywhere very close to it, Unionists may find themselves laughing on the other side of their faces.