Just a quick update on the Alistair Carmichael fundraiser: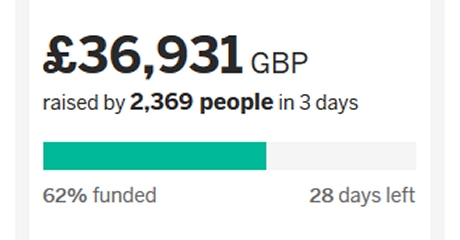 In barely 48 hours, almost £37,000 has been raised by the general public to challenge the election of a British MP under false pretences. We don't believe there's any sort of precedent for that. It would now seem beyond any reasonable doubt that there will be an official legal challenge to the former Secretary of State.
However greatly it may be to the chagrin of metropolitan commentators like Michael White, it appears that the people of Scotland, having been awoken in large numbers by the independence referendum, are simply no longer content to sit back meekly and allow either the political establishment itself or the media which claims to scrutinise it keep its house (or Houses) in order.
The events of the last few years have made Scotland increasingly disinclined to put its trust in self-appointed gatekeepers, and willing to take matters of politics directly into its own hands. Whatever the eventual outcome of the independence story, the electorate seems not to want to go back into its box, where attention is only paid to it twice a decade. If so, the referendum will have brought about a far more wide-reaching victory than anyone ever imagined.